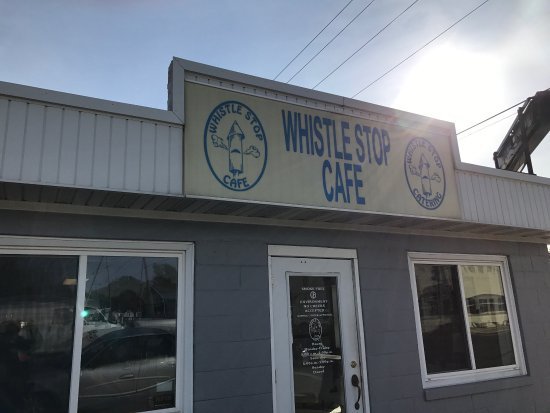 The whistle Stop Cafe 515-432-9422
1102 Story Street Boone Iowa
Does breakfast and lunch in a little old fashioned lunch counter style establishment at 11th and Story Street. Very familiar items on the breakfast and lunch menu, nothing fancy, just very good food at reasonable prices. Finding a place at the peak hours can be difficult.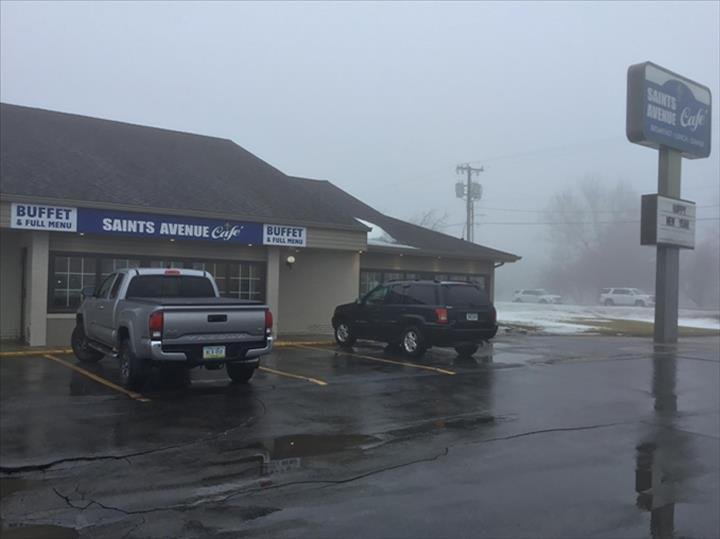 Saints Ave. Cafe 515-432-7399
1312 Story Street Boone, Iowa
A lunch and dinner buffet on South Story Street, in Boone, Iowa. Has been active for thirty or so years in the same place with the same owners, and was the Golden Corral buffet before that. Has a fixed menu as well. Outstanding baked goods as well as all the sorts of things that you would expect to find at a buffet. The Bourbon Street Chicken over rice is a very tasty dish.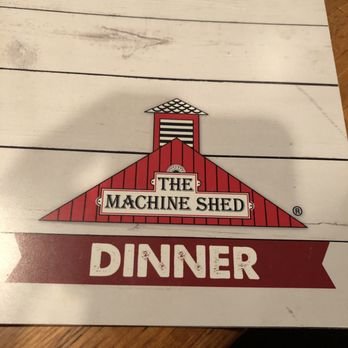 The Machine Shed 563-391-2427
7550 N.W. Blvd. Davenport, Iowa

In 1978, we opened our first Machine Shed Restaurant on the outskirts of Davenport, Iowa. We had just 100 seats, but we started with a powerful commitment. That was a five-word constitution: "Dedicated to the American Farmer." That dedication meant we worked hard to have a restaurant that wasn't just 'farm themed' but something that farmers could be proud of. We serve chef driven, farm fresh fare, inspired by the seasons. Our food is made from scratch, daily.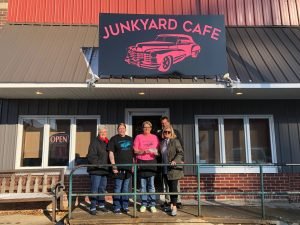 Junkyard Cafe 515-386-4979
108 West State St. Jefferson, Iowa
Open from early morning until 2 PM, serves breakfast all that time, but doesn't stay open for the dinnertime trade.
Hashbrowns, two eggs, toast and bacon or sausage for $ 6 something, all cooked quite nicely and perfectly.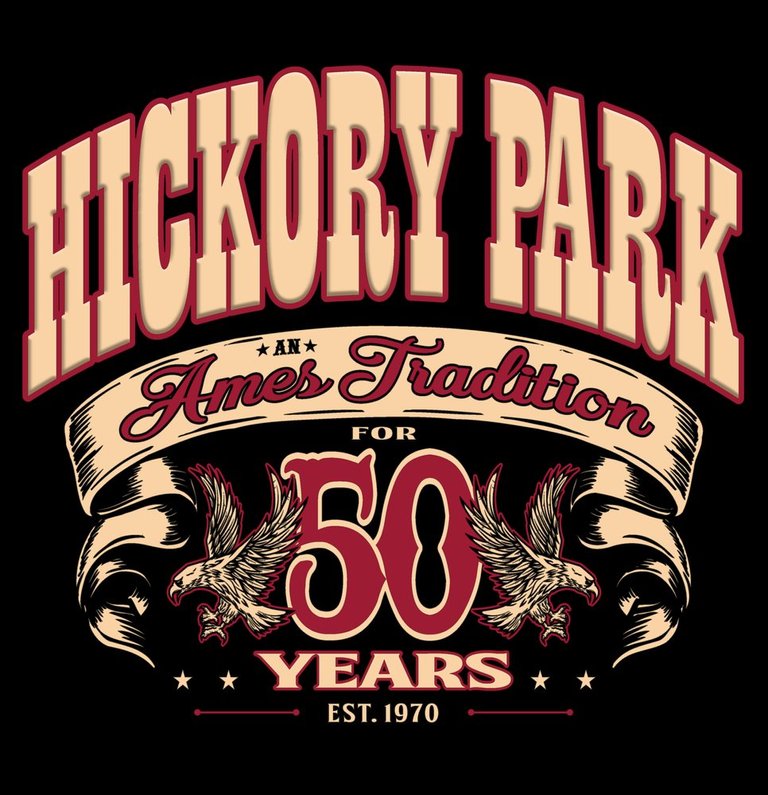 Hickory Park Cafe 515-232-8940
1404 Duff Ave. Ames Iowa
Hickory Park Restaurant, Ames, Iowa, now 53 years old. Has moved to progressively bigger locations in that time but still very good lunch and dinner smoked meat and barbeque place. Enormous portions of very good food, served quickly and well by nice folks, mostly college kids from Iowa State University, as well as the regular staff. Has the last known chili-cheeseburger in captivity in Central Iowa, though I think you now have to ask for it specially.
Travellers through Iowa on I-35 cannot possibly go wrong with a stop here. It is convenient to the interstate.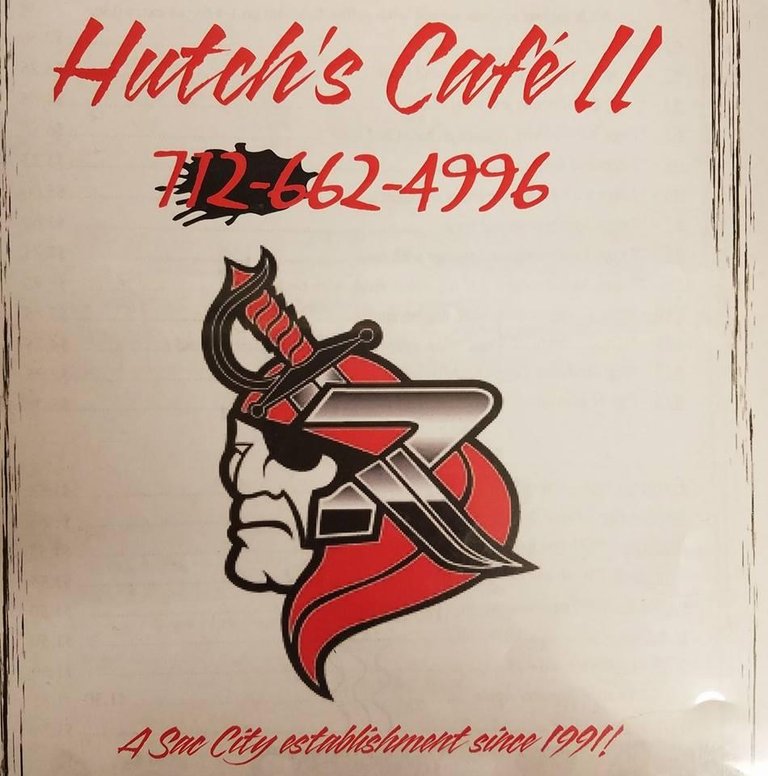 Hutche's Cafe 712-662-4996
612 East Main Street Sac City, Iowa
Typical small town cafe menu
Open for breakfast and lunch.
Mac J (egg, cheese, meat) Denver sandwich (egg, onion, pepper, cheese) Dinner menu French dip, blt, tenderloin, reuben and something called the "Bull Winkle" also salads, fried chicken. Hours are 6am - 2pm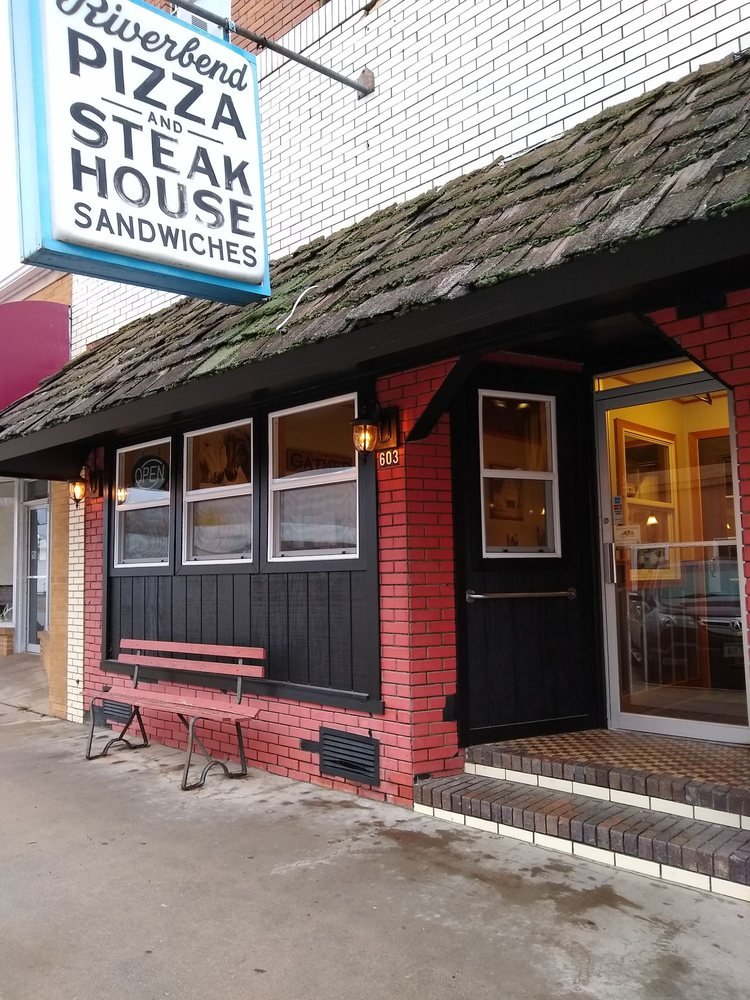 Riverbend Pizza & Steakhouse 319-293-9900
603 1st Street Keosauqua, Iowa
Pizza, steak, tacos, salads, panini, BLT, chicken. corn dogs
More of a small cafe feel than a steakhouse.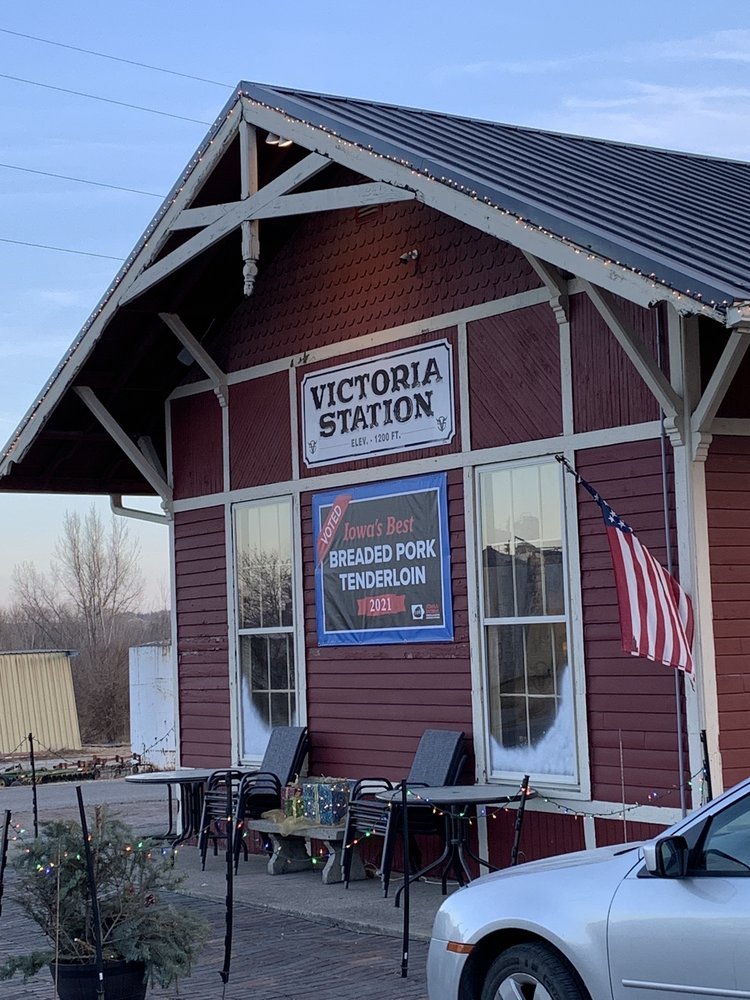 Victoria Station 712-755-5682
407 Victoria Station Harlan, Iowa
Pork tenderloin, chicken, fish ,prime rib sandwiches to mention a few. Also, steaks, pasta, soups, salads.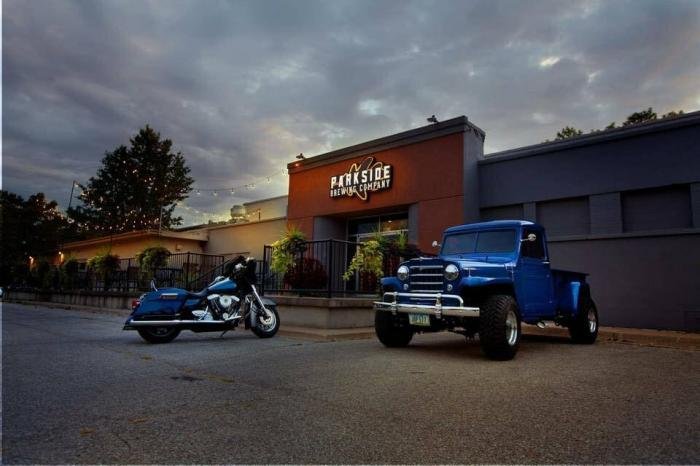 Parkside Brewing 319-209-Brew
2601 Madison Ave. Burlington, Iowa
They make their Pizza Crust using the Spent Grains from the brewing process.
Amazing place. Amazing staff. Amazing craft beers. Amazing food. Amazing atmosphere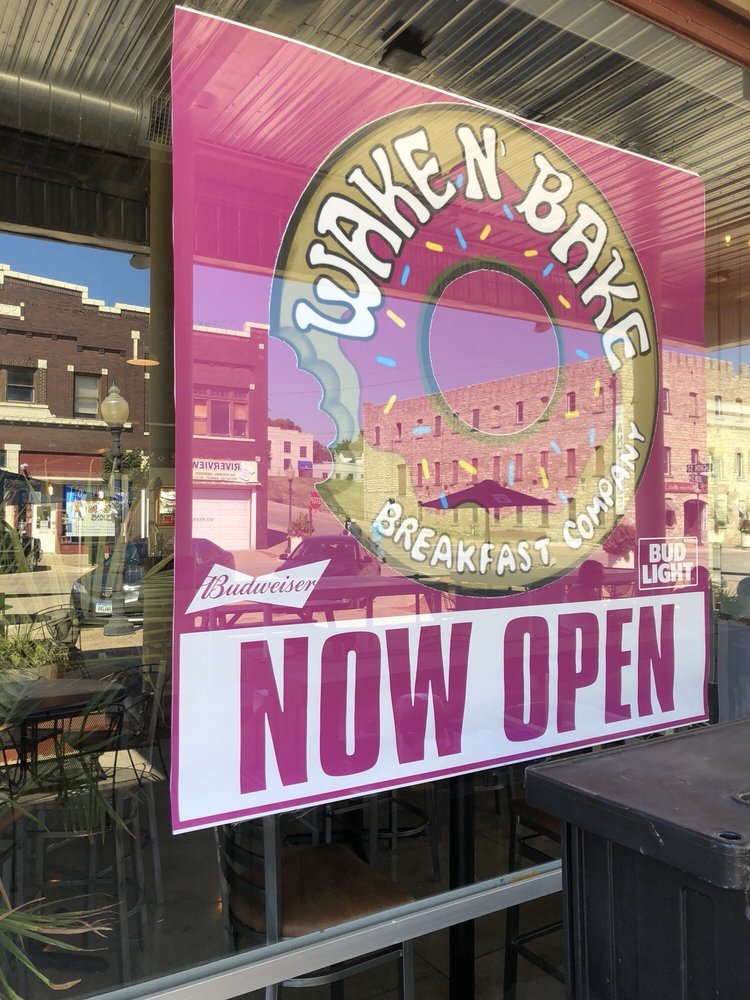 Wake N Bake 319-754-0494
713 Jefferson St. Burlington, Iowa
I have eaten Grits from the Mason Dixon to South Florida west to Dallas and many points in between, and I'll tell Ya', these ladies make some of the best, Who Knew?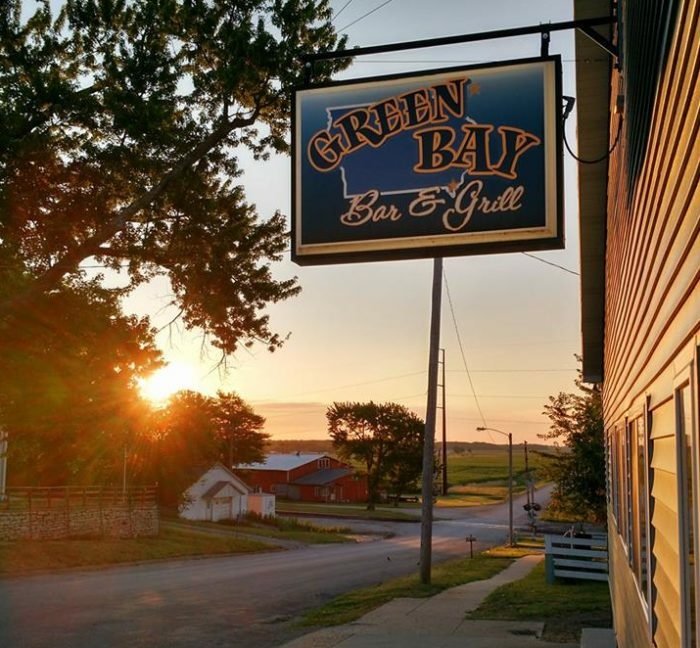 Green Bay Bar & Grill 319-372-8109
3546 175th Street Wever Iowa
Great Folks Good Food
Good Fried Catfish, Good in house Pizza, but the Killer plate is the Lobster Mac & Cheese, Friday & Saturday only.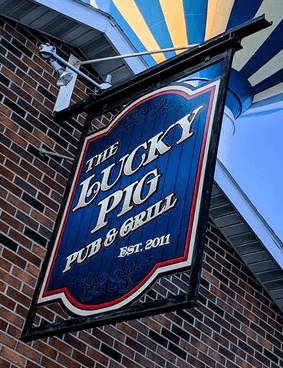 The Lucky Pig 515-275-9946
113 W Walnut street Ogden, Iowa
The main watering hole in western Boone, and eastern Greene County, Iowa. Best known for their pork tenderloin, but other things, like their steaks and their Philly cheese steak are tasty too. French fries are especially tasty.
Whistle Stop Cafe
Tom
Small Friendly Hometown atmosphere
Opened for Breakfast and Lunch is a throwback Dinner that comes with hometown service. They have a wide menu Great Daily Specials. True small-town Atmosphere.
Beverly
Small Friendly Hometown atmosphere
Open for Breakfast and Lunch is a throwback Dinner that comes with hometown service. They have a wide menu Great Daily Specials. True small-town Atmosphere.
Saints Ave. Cafe
Kayla
On The Way Home
What a wonderful find in Boone! We stopped at an off time, between lunch and supper but the buffet was well stocked and fresh. There was a wonderful variety and very tasty. Many choices, salads and dessert to choose from. You can also order off a menu if you don't want the buffet. I would love to try the breakfast buffet some time! If you leave hungry it is your own fault :)
The Machine Shed
Thomas
Lunch with family
Our lunches were very good. I had grilled chicken with broccoli, rice, and sides of bread, Cole slaw, applesauce. Others had pork tenderloins, Reuben sandwich, burger, chicken salad on croissant and baked potato soup. Servings are generously sized. You will not leave hungry! I have never had a bad meal here. We like the breakfast, too.
Junkyard Cafe
Ann
Lovvved the dinner, the service, the company, and the conversation with all of you! Thanks for making it special for us! Ann & Chad
Shannon
Thank you for such a nice Valentine's Day dinner! The food was delicious and the service was great like always!
Hickory Park Cafe
Jeff
Service was great and the waiter was patient with newcomers!
The food was great, and I can't say enough about the ice cream!
Definitely going back next time we're in town!
Joshua
The food here is amazing! All of the times I've been here, I have been filled after my meal no matter what I ordered, and I'm a pretty big buy that can eat a lot. The prices are very fair for the quality and amount of food.
I haven't had any problems with any of the waiters or service so far, and all of them have been of help, very patient, and cool to be around.
I recently forgot my backpack at the restaurant and they were kind enough to keep it behind their main counter for me which I appreciated!
5/5, I would definitely continue to go here, and I have zero complaints!
Hutche's Cafe
Larry
We had breakfast on the way from Montana to Ohio then made a point of arriving for dinner and breakfast on our return trip. The food and service was outstanding. We highly recommend this place.
Teressa
Everything was DELICIOUS! Amazing Queen Burger, drool worthy garlic cheese balls, moist and flavorful pork chop, yummy green beans, and great pies. They were quite busy but still managed reasonable wait times and good service. Fantastic
Riverbend Pizza and Steakhouse
Elise
This was a little gem in Iowa. We stopped in for lunch and was not disappointed. The food was good and tasted delicious. You have to try the Crab Rangoon pizza! Sounds a little weird but it was amazing! My husband and kids also thought so. The littlest one said he wanted more and more corn dogs. Stop by and visit!
Victoria Station
Barry
Pork tenderloin sandwich. crispy, hot, juicy on a bun with LTO. it is perfection and Victoria Station knows how to do it especially with the Texas toast option. It is great and I would order it again in a heartbeat. The fruit side is pretty decent cuts of fruit as well. fresh pineapples (sweet!) along with ripe strawberries. you cant go wrong it it. Give this place a try, you cant go wrong. it is also great you can make reservations online!
Wake N Bake
Ethan
Probably the coolest spot in Burlington. They have live music on Fridays and Saturdays. The menu is huge and there's a lot that can be veganized. The waitress was vegan as well so she she was very helpful. Great service and experience all around
Jimmy G
Of course the rest of the menu is pretty good too, Like the Biscuits and Gravy, awesome!
In an old Gas Station, so I'd definitely call it "Hole in the Wall"
Parkside Brewing
Belle
Came here for dinner and everyone orderd the pork tender sandwich. It was huge! Two can share but hey, I finished mine all by myself so did Chris, lol. We went on a Friday and the special was eat all you can catfish but no one in our party was brave enough to do it. I'm pretty sure it was good too as I saw a lot of guests ordered it.
Green Bay Bar & Grill
Richard
WOW! A place for the WORKING middleclass.
My wife and I really enjoy dinning there. Great food. Great service. great people, and people just like us and our values. People that take pride of what and who there are (You now like it used to be). Then Green Bay Tap you will truly enjoy. Such a blessing from what you get in Burlington and what has become of the standard there. PEOPLE JUST LIKE US for a change:) God it feels great to enjoy a good meal and company.
The Lucky Pig
Gina
The food here is delicious. Hopefully you will be lucky enough to go on a day when they have potato soup. It was FANTASTIC. My sister and I ate here on our drive X country and it was one of our favorite stops. But maybe that's because our waitress Mary is probably the nicest person I've ever met.