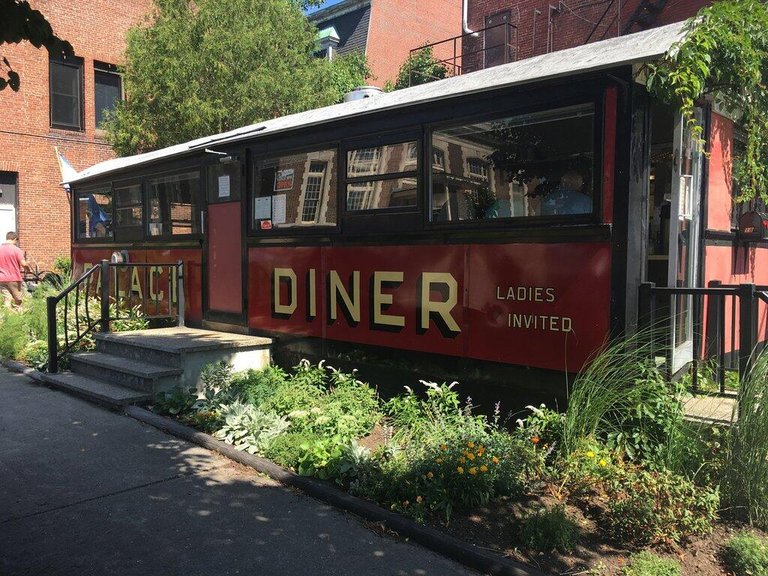 The Palace Diner 207-284-0015
18 Franklin Street Biddleford, Maine
What a great little place for breakfast. One long counter, where everyone was friendly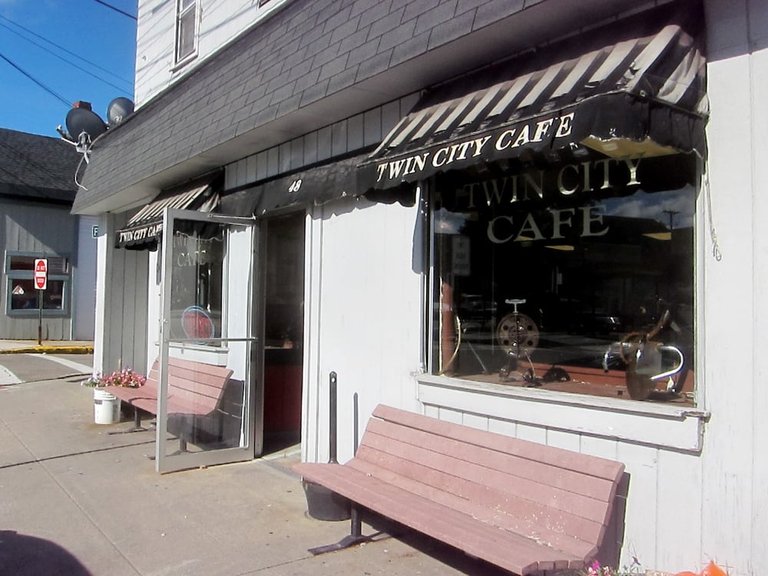 Twin Cities Cafe 207-282-4862
48 Alfred Street Biddleford, Main
Twin Cities Cafe. Another great little hole in the wall. 10 or 11 tables plus a short counter. Good food, great prices.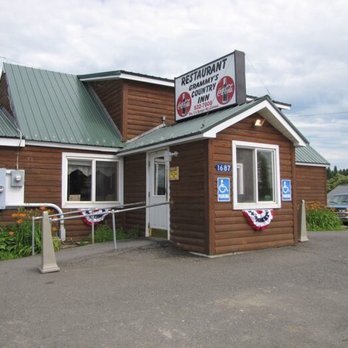 Grammy's Country Inn 207-532-7808
1687 Bangor Road Linneus, Maine
Excellent country style restaurant in the Maine woods. Portions are HUGE so bring an appetite or plan to bring several boxes home for leftovers.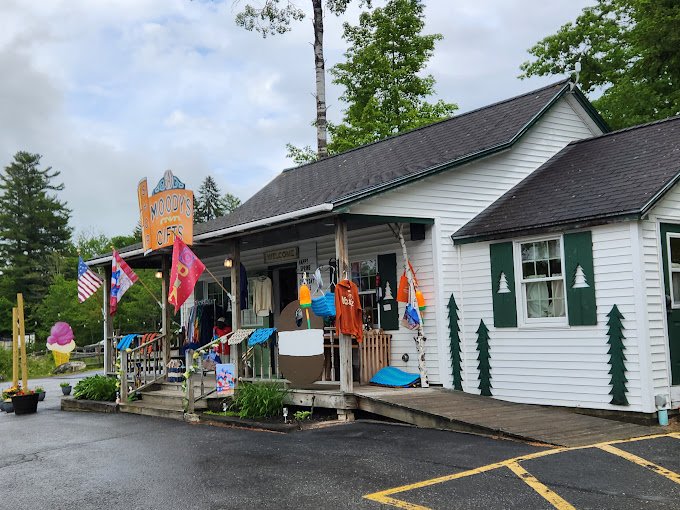 Moody's Diner 207-832-7785
1885 Atlantic Highway Waldoboro, Maine
Hot sandwiches are all the rage here and have been for years. At the top of the list are the perennial favorites, such as the hot turkey sandwich smothered in gravy with mashed potatoes and green beans on the side. The current chart-topping burger is the "By Thunder": half a pound of beef topped with barbecue sauce, onion rings, and American cheese
The Palace Diner
Denice
We love breakfast sandwiches and decide to try the Place Diner. The place is tiny and the menu is small but everything is perfect. We brought our dog and the brought the food out to us in our car. Wow a great decision the sandwich is amazing. We had the sausage and egg served on an english muffin. It was served with a delicate sauce with a bit of jalapeno. The flavors were amazing. The salty smashed potatoes were a great side. Definitely recommend this diner.
Twin Cities Cafe
Sharon
Great coffee and breakfast at a reasonable price. Great local breakfast place. Highly recommend!
Frances
It doesn't look like much; then again, most diners don't. This is a local's hangout with good home cooking. The western omelette, bottomless coffee and muffin toasted on the grill hit the spot. The waitress was friendly and asked us who we were because she had been in Biddeford for 30 years and had not seen us. Gotta love it.
Grammy's Country Inn
Food was amazing. Looks like Grammy's house, kitchen tables, smiling faces. Portions are HUGE. We each made two meals out of our meals. All that and excellent pricing as well. Very reasonable. Everything tasted amazing. Had to take dessert home as well-had to have the blueberry pie. Strawberry rubarb pie was excellent as well. Small wait time to get in and then a couple of minutes for our waitress to get to us but that was understandable, the place was busy busy. Waitress was so sweet and was working on her bachelorette party day. Bottom line we loved it.
Moody's Diner
Kim
Stopped for dinner after a long day of sightseeing. Was quite surprised by the quality of food and great service. Our young waitress Rachel, was delightful, friendly, and made great recommendations. Had the bourbon chicken sandwich which was delicious and the burgers were very good as well. Don't miss this gem!