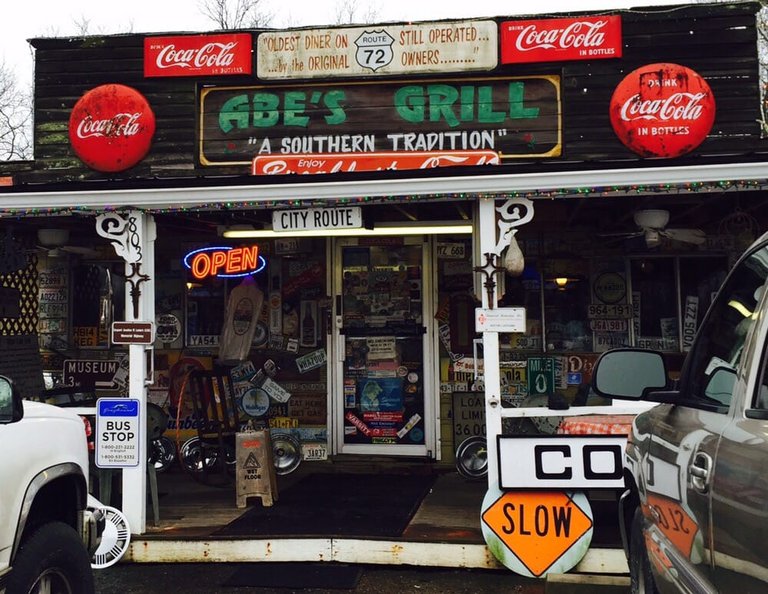 List ItemAbe's Grill 662-286-6124
803 US 72 West Cornith, Mississippi
You'll come for the food, but leave with an experience.
Abe, Terri, and Ryan will serve you some of the best basic food you've ever had. The place is not fancy, nor are the prices,
Hours are 4am - 2pm Monday - Friday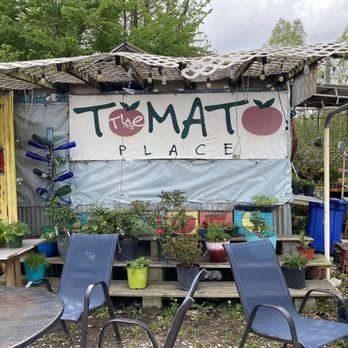 The Tomato Place 601-661-0040
3229 Highway 61 South Vicksburg, Mississippii
What started off as a few literal side-of-the-road fruit stands spread all over Vicksburg, The Tomato Place morphed into one business in 2001 located on 61 south. Throughout the years, we have maintained a "southern grandma's back porch" atmosphere. From only selling just fresh vegetables and fruits, to introducing a small café, we have truly grown over time thanks to our customers. With that being said, we have become a major pit stop/attraction to all types of locals, tourists, and foreigners.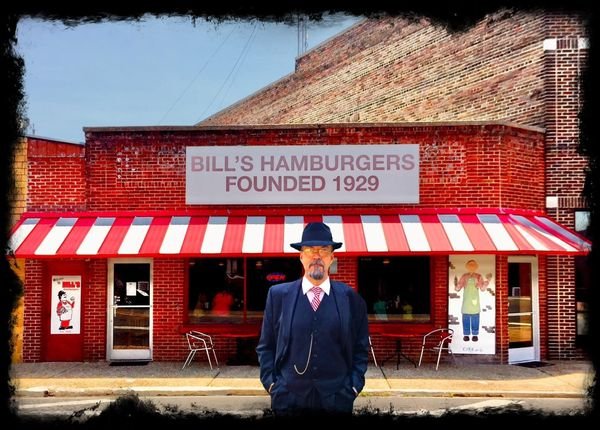 Bill's Hamburgers 662-256-2085
310 N Main Street Amory, Mississippi
Are they greasy? Yes, they are -- and that's what makes 'em so good! Their fries and onion rings are top notch as well. Pair them with an old fashioned glass bottle of Coke
The outside is clean, the cuisine is American best hamburgers in this small town.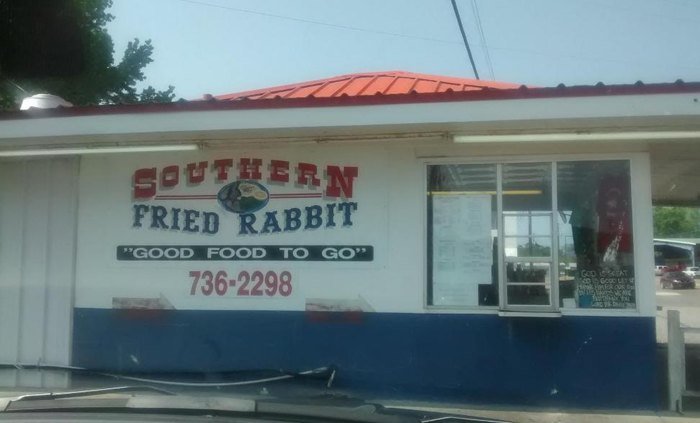 Southern Fried Rabbit 601-736-2298
229 S High School Ave. Columbia, Mississippi
In Columbia, Mississippi is the Southern Fried Rabbit. This was once an Ice Cream shop that has been converted to a walk-up diner. The fried rabbit is a must. The rabbit sauce is delicious (like Canes sauce but better!) and great burgers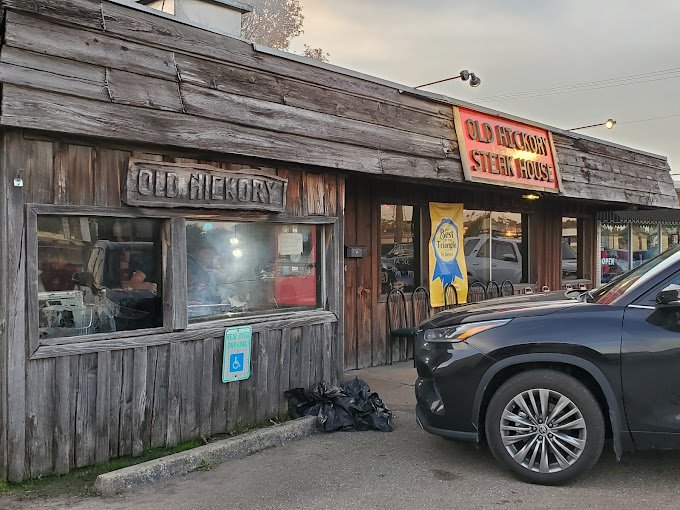 Ol' Hickory Smokehouse 662-328-9793
1301 Highway 45 Columbus, Mississippi
They do one thing and one thing only - great steaks! If you want shrimp or some kinda crawfish or cream sauce added to your steak, you'd better go somewhere else 😆 Your side options are baked potato and salad. No dessert offered but you're not gonna want a dessert anyway. Hit up the Crispy Crème down the street if you do . Hours are 11-10 Tuesday - Saturday.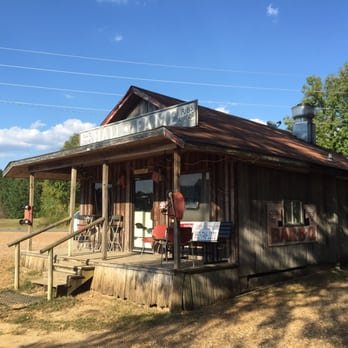 Hall Of Fame Cafe 662-755-8330
50 Dover Road Bentonia Mississippi
. All the burgers are named after football players. I got the Jerry Rice triple. Mother of God it was good.
Don't be fooled by this little shack on the side of the highway. Incredibly friendly owner and likely one of (if not THE) best burger in the greater Jackson area. Orders must be phoned in ….online menu available hours are 10:30-7
Monday- Saturday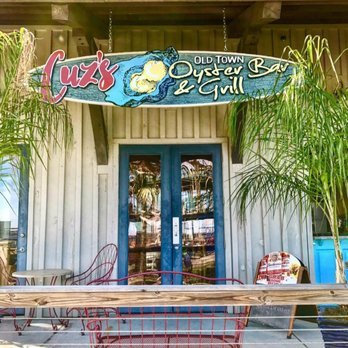 Cuz's Old Town Grill 228-467-3707
108 south Beach Blvd. Bay St. Louis, Mississippi
Cuz's Old Town Oyster Bar & Grill in Bay St. Louis, MS offers a variety of seafood dishes, including crawfish, shrimp, and crabs, and oysters on the half shell.1 The menu also includes fried green tomatoes with shrimp and crab toppings, crawfish etouffee, and crab claws, fried or sautéed.
Hours are 11-8 Tues - Thurs.
Fri & Sat 11 till 10 and Sun. 11-5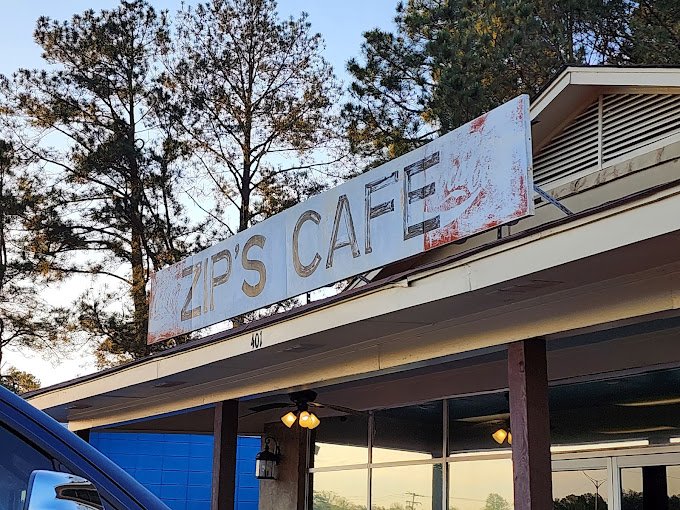 Zip's Cafe 601-849-3385
401 Pinola Drive Magee, Mississippi
This is your typical small town, off the side of the highway, greasy spoon Café. It's not perfect, but it hits the spot. Famous for their ZIP burger and their Zip sauce. This is a great little dinner nestled along a busy corridor down south. A complete locals café that also happens to welcome strangers just traveling through.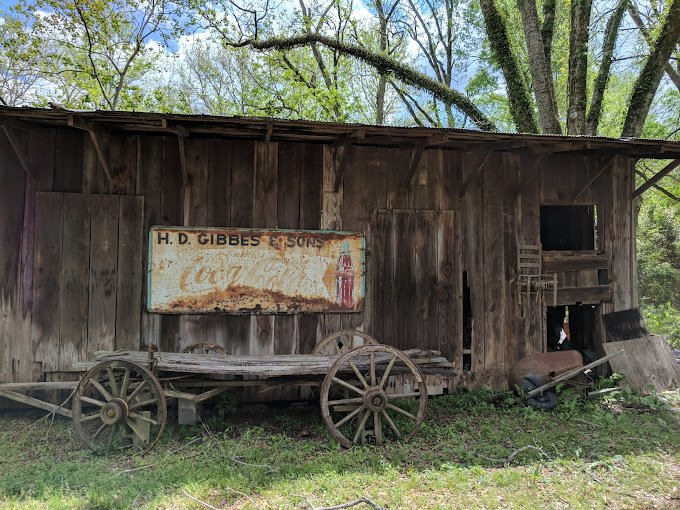 H.D. Gibbs & Sons 601-885-6833
140 Main St. Leaned, Mississippi
Step back in time to for one of the coolest venues and best food in Mississippi. After all, what'd ya expect from an old broke down store? Hours are Thur 5- 8:30 Fri 5-9 and Sat 4:30- 9 and it's cash & checks only
History
Established in 1889.
This "ole store" opened in 1889 and has never left the Gibbes Family. Opened as a restaurant in 2009, it now serves on Thursdays, Fridays, and Saturdays some of the best food you'll ever put in your mouth.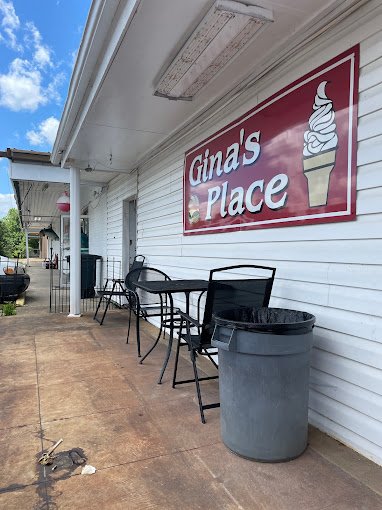 Gina's Place 662-610-9607
MS 145 Guntown, Mississippi

Great spot for lunch or dinner. Patty melt is a definite go to. BBQ sandwich is delicious. Ice cream also! Best BLTs, Ribeye sandwiches, and dough burgers!
Hours are 11-7 M-F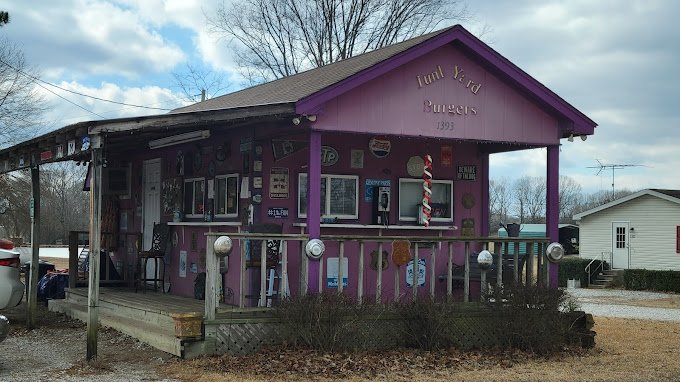 Junk Yard Burgers 662-348-3425
1393 N Main Street Guntown, Mississippi

Looked like a little hole in the wall and indeed is a hidden gem! Right off the freeway and amazing food/service! Great price and fairly quick for a group of 7 people!
No inside dining and it's cash only so, plan ahead
hours are 10:30-4 M-F
and 10:30-2 Sat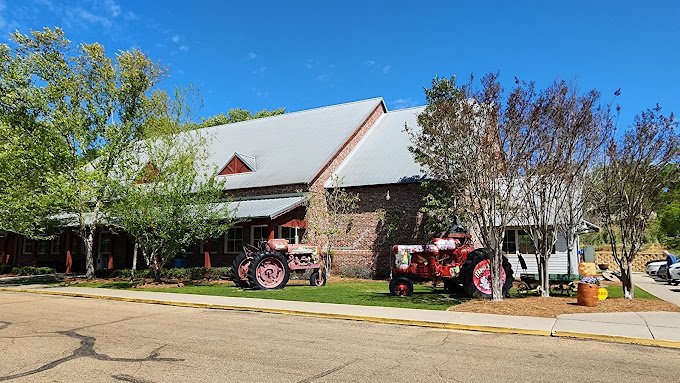 Mama Hamil's 601-856-4407
480 Magnolia Street Madison, Mississippi

Old fashioned southern cuisine (soul food) and BBQ.
When I arrived last Wednesday at 11:09 am they were already slammed. The parking lot looked like a football game was being played with the number of cars there. Inside, my wait in line to pay was only about 6-7 minutes so that made me happy. The line moves fairly quickly.
Abe's Grill
Never disappointed
I've been stopping by Abe's for years. I always enjoy the atmosphere and a chat with the owner as he remembers where I'm from and traveling through. Food is freshly prepared and made to order... Always a stop for me in Corinth
The Tomato Place
Unique and wonderful
This place came highly recommended by others otherwise, I might have missed this extremely cool experience.
My wife and I had the BLT. The bacon was hard fried and crumbled and was accompanied by a truly spectacular (especially for early summer) tomato. Paired with a cup of ice tea and some fried yam, made this a very enjoyable lunch. Plus the atmosphere is wonderfully down home.
My little Dooey
Nathan
Little dooey is by far the best place for bbq in Starkville. The pulled pork sandwich is a classic and is just amazing. The service is always great and they always get your food out within a reasonable amount of time. I got here when it was really busy, line out the door, and got my food within 10-15 minutes. It just has a really nice atmosphere and recommend anyone to try it.
Southern Fried Rabbit
Emily says.......
We were visiting from out of town and thought this place looked interesting. So glad we stopped and ate here! The food was delicious and the staff were super friendly, helpful, and patient (we had a hard time deciding!)
Hall Of Fame Hamburger Stand
Cal
Does not look like much from the outside but what's being made on the inside can only be described as a masterpiece! Best burgers in the state of Mississippi hands down! Call ahead15-30 min ahead and it will be ready upon arrival. 662-755-8330 if you like a think greasy loaded out hamburger I promise you will not be disappointed.
Ol' Hickory Smokehouse
Lynne
No need to dress up here - I love the casual ambience
I ordered the filet medium - it was cooked perfectly
You get a simple salad and you choose your dressing, you can add cheese on your salad or baked potato for a very small extra charge
Garlic cheese toast is simple but good
Zip's Cafe
Melinda
Excellent burger with the Zip sauce. Fries were just right and hot. My sister got the Fried Chicken plate. She said she was full, but she was going to eat it all anyway because it was so good. The service was really good. It took a little longer for the food to come, but you should expect that with fresh cooked food.
H.D. Gibbs and Sons
Ed
It's a fun, high energy, casual place. The steaks are quality and are a reasonable value for the price. The real star here might be the lambchops, either as an appetizer or an entree. My wife went with the shrimp, it was fresh, well-seasoned, and a generous portion. I went with the Rib-eye. It came cooked perfectly to the medium I ordered. The rest of our big party were also happy with their dinners.
The side orders were solid, and all was served promptly and hot.
Junk Yard Burgers
Greg
First time here. I asked the friendly lady what she recommended. She said it's all good but they were known for their burgers. After ordering and eating one I can see why. Cheeseburger dressed with tater tots was what I ordered. Delicious. Would highly suggest this place if you're wanting a juicy, thick burger. They don't have inside dining and you have to pay cash but prepare to enjoy if you come here. I'll definitely be back.
Mama Hamil's
Mike
. I filled my plate to the hilt and then tried to find a place to sit. Most of the 2 & 4 person tables were being used so that left sitting at one of the two very long benches communal style where there were a few spaces open. It's a great way to meet people and I sat among several people all remarking how great the food here is.