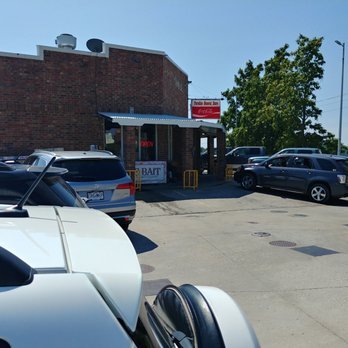 Captain's Corner 816-532-0442
18419 Collins Road Smithville, Mo.
Burgers, pizza, fried okra ,shrimp, also breakfast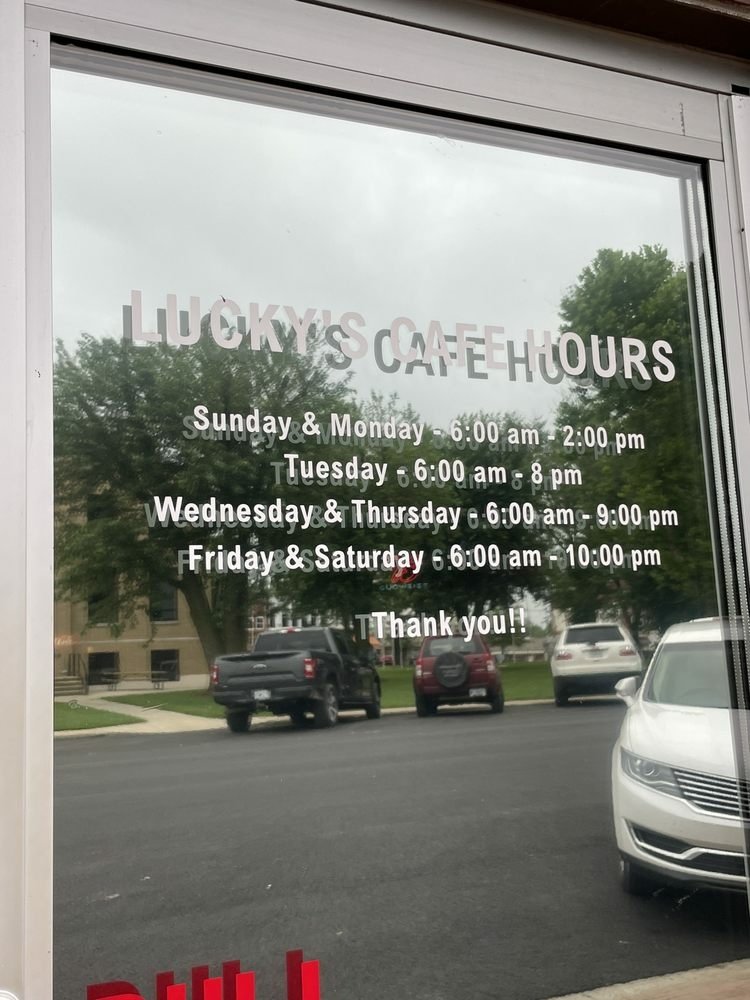 Lucky's Cafe 660-397-3313
116 North 4th St. Edina, Mo
Mom & Pop restaurant Breakfast, lunch, dinner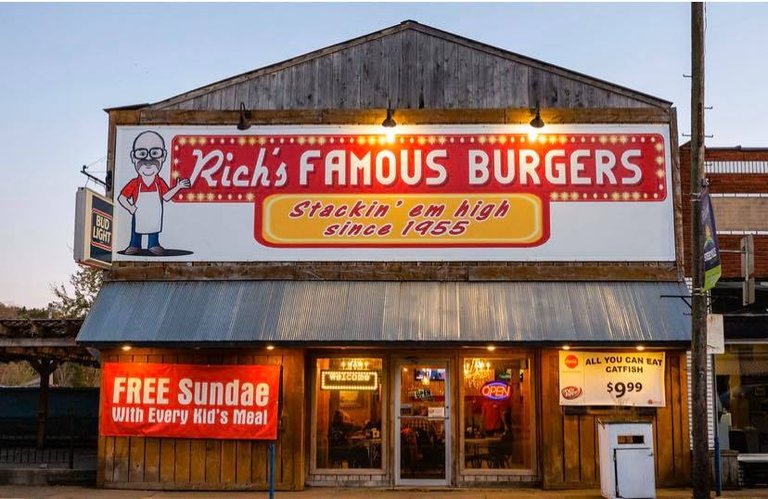 Rick's Famous Burgers 573-775-8888
112 Main Street Steelville, Mo.
Of course burgers are the main attraction but you'll find lots of other temptations on the menu. Great atmosphere and kid friendly.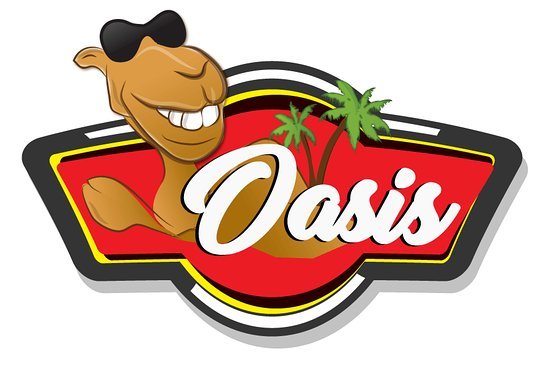 Oasis Burgers 417-779-8000
11865 Mo. 86 Blue Eye, Mo.
A few years ago we did a split stay between Eureka Spring Arkansas and Branson MO. Found a little "Oasis Burgers and Pizzas " in Blue Eye MO on the drive. New owners after the pandemic added more to the menu. We went there again this past fall. Still awesome! Shakes too.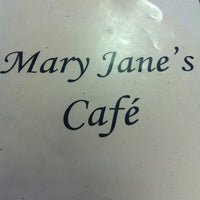 Mary Jane's Cafe 660-429-1596
10425 Maguire Street Warrensburg, Mo.
A great spot for breakfast or lunch. Open from 6:00 A.M till 2:00 P.M.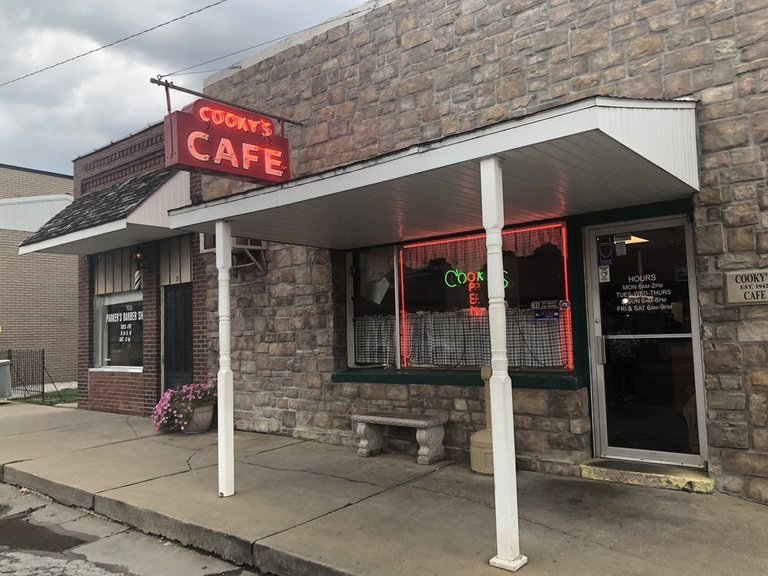 Cooky's Cafe 417-5374741
519 Main Street Golden, Missouri
If you like authentic spots in towns down dirt roads this is a real find. A cozy 1940's era diner, Cooky's specialty is pie. I swooned over their butterscotch meringue and it didn't disappoint .
Golden City is about 15 miles southwest down dirt roads from Lamar the birthplace of president Truman and former residence of Wyatt Earp. This would make a great side trip from there. Frankly this would be the only reason a tourist would end up way out there, pretty much in the middle of nowhere. *note: cash only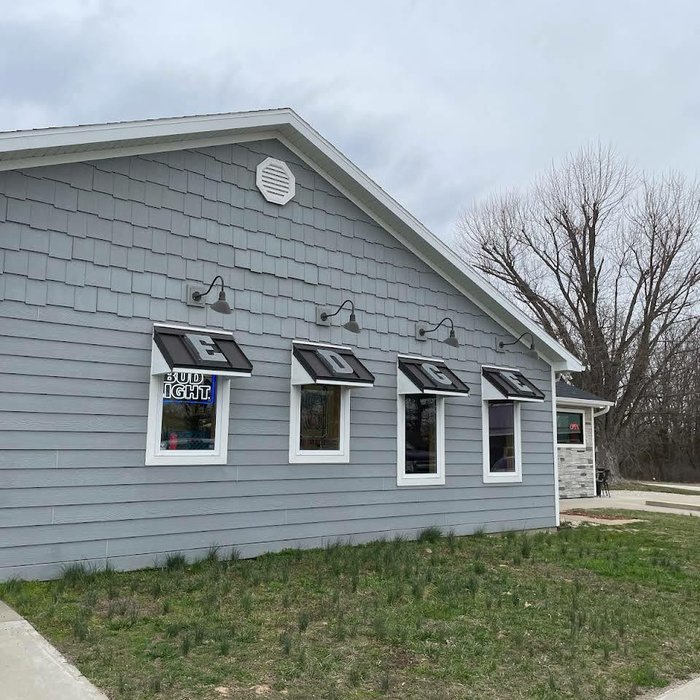 The Edge Cafe 573-744-9144
36550 U.S. Highway 63 Freeburg, Missouri
Breakfast, lunch, dinner. Omelets, Burritos, blt's, country fired steak, lunch specials.
Closed Mondays hours throughout the week vary so, call ahead.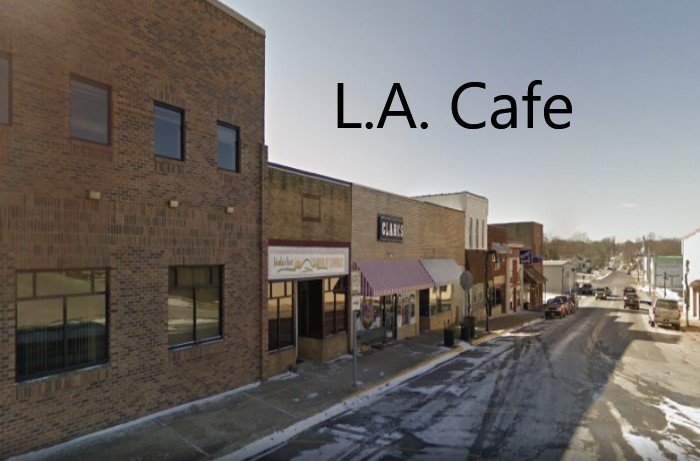 L.A. Cafe 417-926-3351
126 East 1st Street Mountain Grove, Mo.
L.A. Cafe in Mountain Grove, MO. We've all eaten at many cafes, this one has some of the best cafe food I've ever enjoyed. No weird menu items, just perfected ones. For example, their over medium eggs are actually over medium.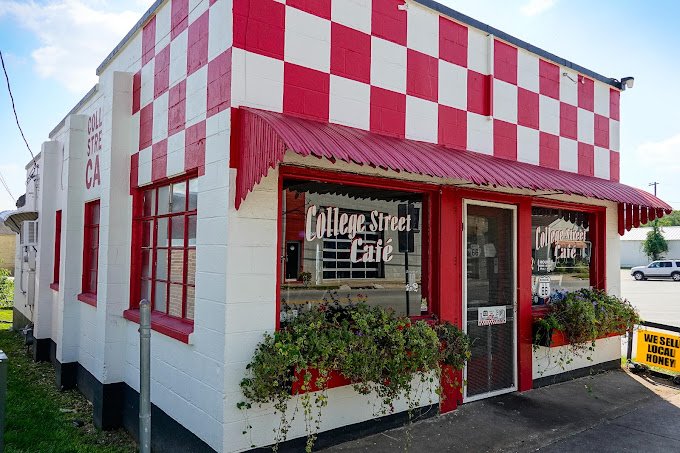 College Street Cafe 417-351-4255
1622 College Street Springfield, Missouri
Small neighborhood diner. Open 6-2. Next to classic car museum. Absolutely amazing homestyle cafe! Simply amazing food and service. Great lunch option when visiting the Route 66 Auto Museum.
Captains Corner
Carl dammit
in Paradise, MO. Great place to stop for a burger or daily special when riding around Smithville Lake and riding the alphabet (term used due to lettered highways in the area and all over Missouri). Try the new ice cream shop across the street that just opened earlier this year.
Lucky's Cafe
Jimmy G
Edina, MO on the Square. Nice folks, good food. T-Loin is the best I've had so far and I've had many.
Donna
Even with only one waiter on a Holiday weekend our lunch arrived in a timely manner delicious and exactly as ordered! Going out of our way to eat here is worth it!
Bigger than your head Pork Tenderloin sandwiches are ridiculously awesome! (Remember to order tomato, onions,pickles and lettuce if you want it.). Our resilient waiter kept busy and managed his tables remarkably well! We will be back!
Rick's Famus Burgers
Brandon
I went there based off a story I saw only in my state. My gawd I was not disappointed at all. I ended up getting the jam with fries. I ate those first because I hate cold fries. When I got to the burger holy cow that first bite was outstanding. My buddy and I returned the following morning and got breakfast. We got the loaded hash browns. The portion was outstanding I couldn't finish my toast but my buddy sure did. This place is a must go. Also you must try the jam burger. It's Texas toast bacon hot strawberry jam peanut butter and a burger patty. Either 1/4 or 1/2 lb is available.
Oasis Burgers
Larry
Great food, great staff. Enjoyed our lunch.
Great food and the staff was very friendly. We stopped to eat lunch here by chance as we drove by and saw it and we were not disappointed. I had a Chili Cheese dog and my wife had the chicken philly sandwich. We would definitely eat here again.
Cynthia
Stopped several times
In the area for 6 week vacation, stopped here at least 4 times. Everything coming out of the kitchen looked awesome.
Mary Jane's Cafe
kattlekall
Small ,friendly, good home cooked food. Very popular with working folks!" Looks like a great spot for breakfast or lunch. Hours are 6:00 am - 2:00 P.M. so plan accordingly. Find them at 10425 S. Maguire St. Warrensburg, Mo.
660-429-1596 ( just outside Kansas City. Mo.)
It's a cute breakfast and lunch diner. Recently they began a take out dinner option too, but I haven't tried it yet. Honestly, I have never had a bad dish there. Yes, on one occasion a pancake came out undercooked, but they were swamped and immediately took care of it. We still go there every week and love it. They are super friendly and very accommodating. It's places like this that stick with you when you move and you reminisce about years later.
Cooky's Cafe
Bob
Fried chicken and hot beef sandwich were great. Nice size portions and unbelievably affordable. 2 meals, sweet tea and 2 pieces of pie for $22! Fantastic blueberry pie ala mode. Great service too. We will be back.
The Edge Cafe
Dan
Our party of 6 just had the best meal and service here. Through appetizer, salad and main course the high quality of the food and the chef's skills were superb! This place is local to me, but would be worth the drive for anyone. Will frequent again!
Jeff
Great place. Really nice inside. Excellent catfish. Had fried pickle fries and they were really good also. Everything tasted fresh and homemade.
L.A. Cafe
Tim
worth the stop
we seen this place and thought lets stop and we was not disappointed. the food was very good and the prices were good also. looking forward to eating here again
College Street Cafe
Laurie
A step back in time - a real Rt 66 diner with bar stools, breakfast and lunch specials and what seemed to a steady stream of regulars known by the staff. A real treat, lots of food at fair prices. The service was fabulous - they are warm and friendly and they even hand dried silverware. They have breakfast and lunch specials. They serve classic diner meals like hand breaded chicken fried steak, home made meatloaf, roast turkey and dressing and typical open face diner meals with mashed potatoes and gravy. Home fries have options like adding peppers and onions or add mushrooms and thick crispy bacon on a large charred smash burger.