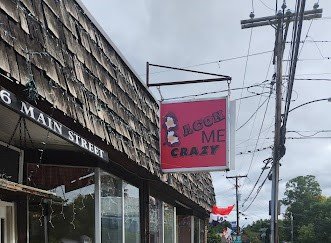 Bacon Me Crazy 603-336-6249
6 Main Street Hinsdale, New Hampshire
Seven bacons. The menu starts with seven different bacons, in sides of two and five slices. In my entire adult life, eating all around North America, I have maybe eaten somewhere that served *two* separate bacons on the same menu, but never SEVEN!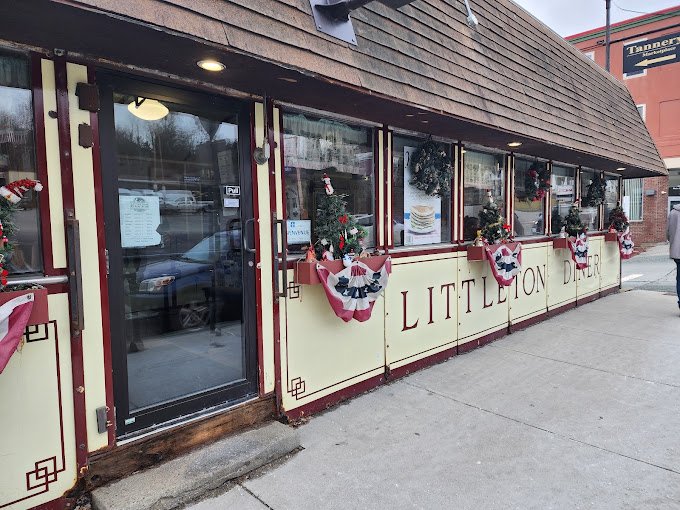 Littleton Diner 603-444-3994
145 Main Street Littleton, New Hampshire
Nostalgia personified = Cozy, eclectic, comfortable environment
This is a "cash only" establishment - they do have an ATM onsite. *Prices are super reasonable.
There is so much personality in this little diner - that you can't help but feel happy here.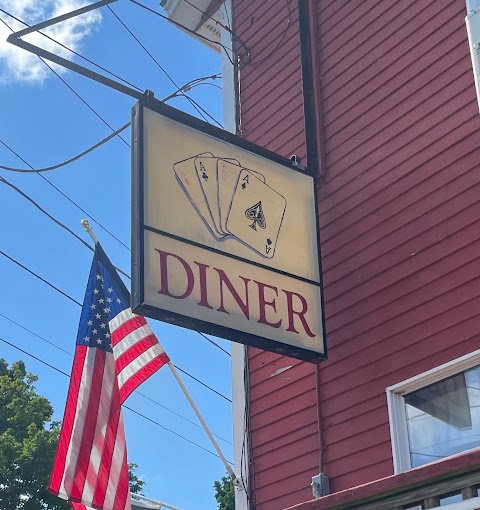 Four Aces Diner 603-298-5515
23 Bridge Street West Lebanon, New Hampshire
It only takes one visit to our classic diner to understand why folks in West Lebanon always put Four Aces Diner high on their list of favorite local eateries. Our food is great, our staff is friendly, and our prices are just right. We serve up a wide selection of made-from-scratch home and diner-style dishes, from pancakes and eggs Benedict to deep fried avocados and huge sour cream donuts served with real maple syrup.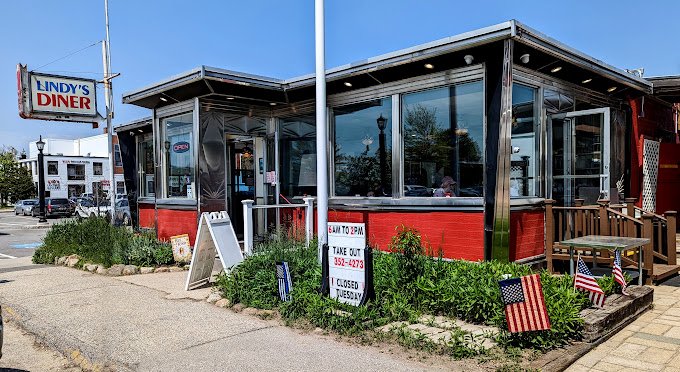 Lindy's Diner 603-352-4273
19 Gilbo Ave. Keene New Hampshire
Nice, small town diner! Food and service is great. This is where you'll mostly see town regulars. Great dinner and great service . Just what you would want when you go to a diner . Pancakes or French toast all good
Bacon Me Crazy
The menu was a delight. We had a late breakfast. I had the peanut butter & banana stuffed waffle, she had the jumbo nutella stuffed pancake with bananas. They're not kidding about the jumbo. The stack was the size of a full single-layer cake. Everything was prepared perfectly, and I wish I could come back for the bacon-stuffed lunch menu. I'll have to settle for adding bacon to my own homemade reuben.
Littleton Diner
The diner is right on Main Street with parking behind building as well as on street parking. We have eaten there 3 times and each the food and service was excellent. One evening we had 13 women with Missy as our server and she did not skip a beat. All of the orders came out correct, and hot and that's not an easy task. Drinks were refilled quickly with Coke products which is getting to be a rare find in New Hampshire. We had various meals with pot roast, senior fish, taco salad, clam chowder, and multiple desserts.
Great place with local flavor. Highly recommend
Four Aces Diner
My boyfriend and I stopped here for brunch on Labor Day Monday. We arrived a little before 11am, and waited about 30 minutes for a table. The inside of the diner is super cool and filled to the brim with random decor, and basically every inch of the walls are covered with quotes and art.
I had the banana pancakes. They were incredibly fluffy, so much better than the rubbery pancakes I tend to expect from diners. My boyfriend had the chicken fried steak, which he really enjoyed.
This spot was totally worth the wait. The food and ambiance were great. The staff were friendly, too.
This is a paragraph. You can write your own content here, and fill in the blanks. What's your story and where do you go from here?