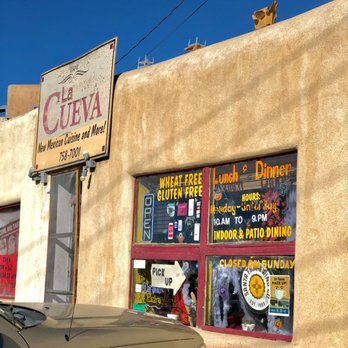 LaCueva Cafe 575-758-7001
135 Paseo Del Pueblo Sur, Taos New Mexico
A small, quiet cafe off the Plaza offers traditional Mexican fare at reasonable prices. This is by no means a fancy restaurant! A little hole in the wall that serves excellent food.
Hours are 10-5 closed Sunday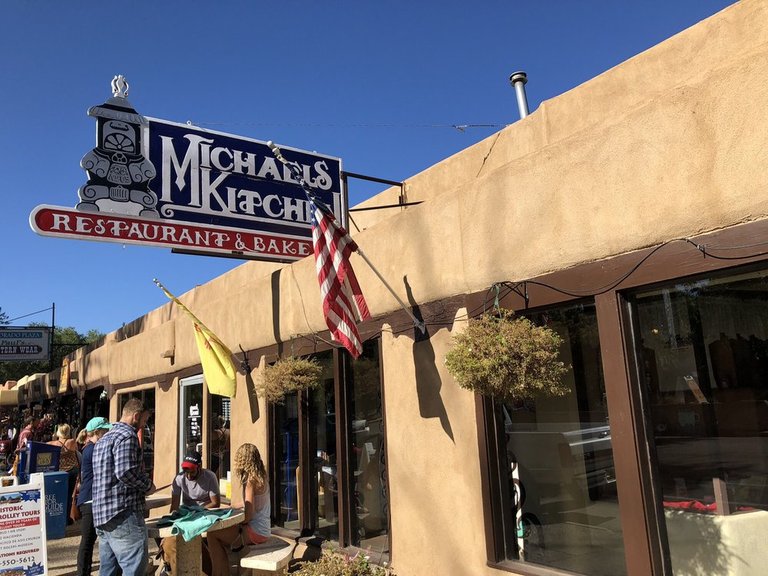 Michael's Kitchen 575-758-4178
304-C North Pueblo Road Taos New Mexico
Not only is the food delicious, but the service at Michael's Kitchen is also top-notch. The staff is always prompt and courteous, and the restaurant has a welcoming, laid-back vibe that makes you feel right at home. And if you're an early riser or hitting the ski mountain early, the fact that Michael's opens at 7am is definitely a plus Hours are 7-2 closed Monday and Tuesday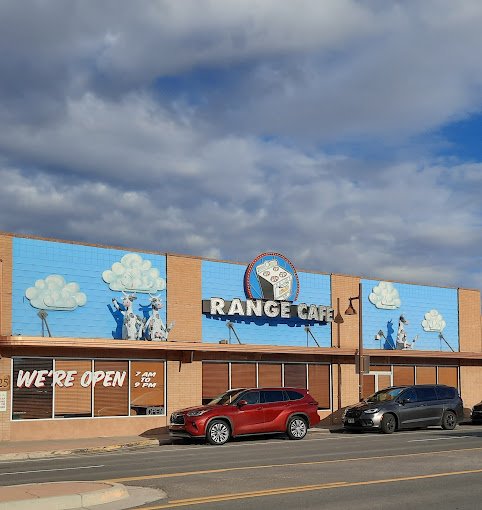 The Range Cafe 575-867-1700
925 Camino Del Pueblo Bernalillo, New Mexico
The original Range Café was started in 1992 by Tom Fenton and Matt DiGregory in Bernalillo, New Mexico in a funky, 56 seat former gas station. In 1995 the original building was destroyed by a devastating fire. In 1996 the Range Café opened in its current location and has been serving up "ordinary food done extraordinarily well" ever since. The original location also features Home at The Range gift shop with lots of locally produced cool stuff you don't really need. With a full bar and free live music in the Lizard Rodeo Lounge, the Range in Bernalillo is a great destination spot.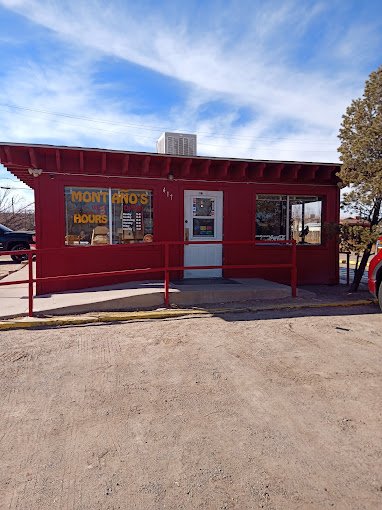 Mantano's 505-864-3370
417 Main Street Belen New Mexico
The Belen staple!
The restaurant is very small, so plan your times accordingly!
Great little place to eat. Authentic southwest food. Savory and spicy. A new local favorite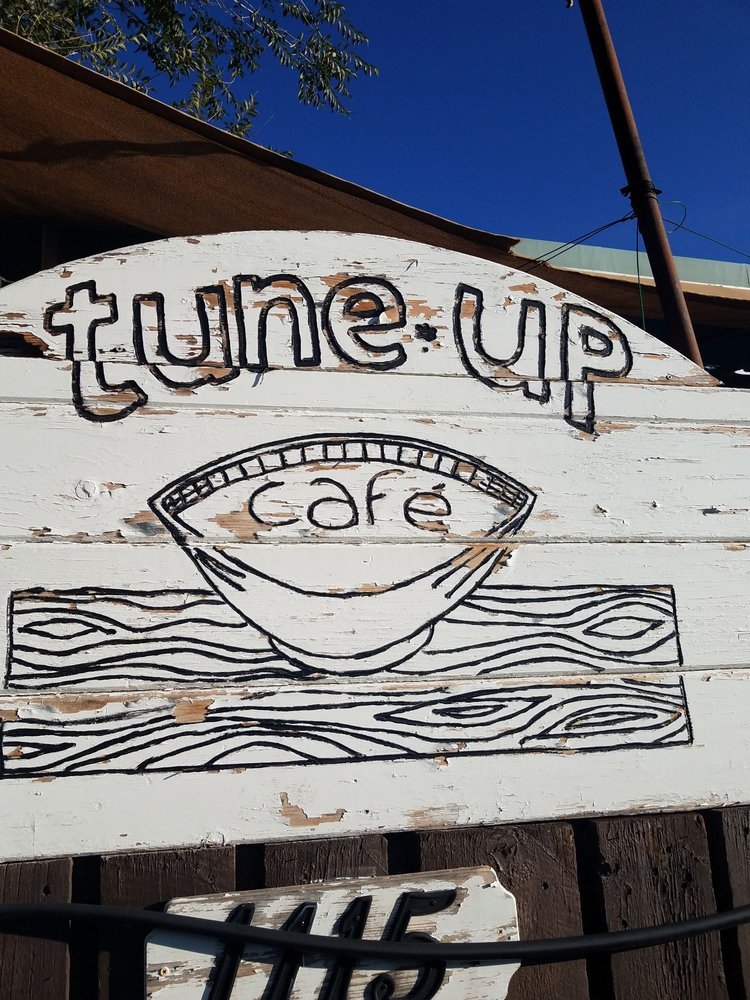 Tune-Up Cafe 505-983-7060
1115 Hickox Street Sante Fe, New Mexico

When husband and wife team Jesus and Charlotte Rivera opened Tune-Up Cafe, locals became instant fans of the Salvadorian pupusas and salmon eggs Benedict. The real kicker? Guy loved the chile relleno with cheese "oozing out like lava on the Flavortown volcano."
Special Dishes: Banana Leaf Wrapped Tamales, Pupusas, Chile Relleno
Hours are 7am - 9pm 7 days a week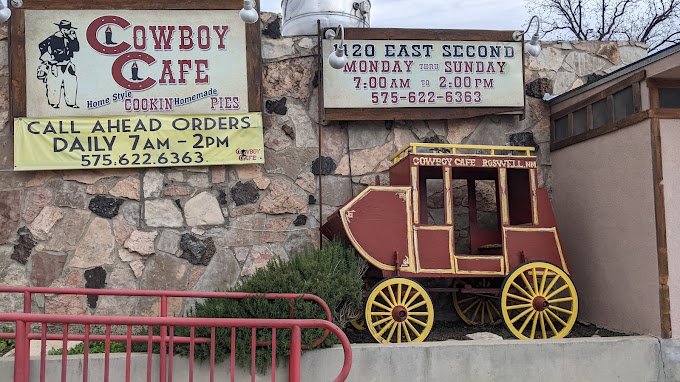 The Cowboy Cafe 575-622-6363
1120 East 2nd Street Roswell, New Mexico
The Cowboy Cafe specializes in homestyle cooking. Made from scratch and fresh ground daily all beef burgers. Get breakfast all day, and enjoy homemade pies & cakes for dessert.
Hours are 7am - 2pm 7 days a week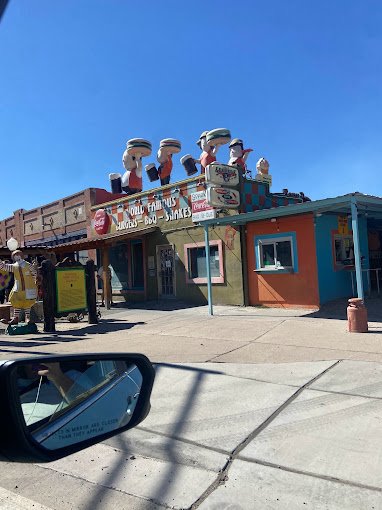 Spraky's BBQ 575-267-4222
115 Franklin Street Hatch New Mexico
In the works for more than 20 years, Sparky's was born from one couples combined dream. Josie Nunn's love of design and handcrafted coffee, and her husband, Teako's desire to make exceptional wood-fired barbeque and made from scratch, green chile cheeseburgers. Sparkys has grown to be a major roadside attraction known for their World Famous Green Chile Cheeseburger and great BBQ and live music.
LaCueva Cafe
The interior is very small and seats about 10 people at most. There is an exterior seating area that is available in nicer weather. We were pleasantly greeted, and immediately seated for a mid afternoon snack.
We enjoyed the tortilla soup and the chili relleno. We also had an order of chips and guacamole. The guacamole was very fresh, the soup was one of the best I've ever had.
Michael's Kitchen
Michael's opens at 7am is definitely a plus - it's no wonder this spot is a favorite among locals. All in all, if you're in Taos and looking for a great breakfast spot with amazing omelets, sweet treats, and friendly service, Michael's Kitchen is a must-visit.
This is a paragraph. You can write your own content here, and fill in the blanks. What's your story and where do you go from here?
This is a paragraph. You can write your own content here, and fill in the blanks. What's your story and where do you go from here?