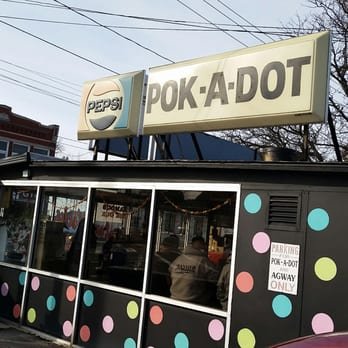 Pok-A-Dot cafe 585-343-6775
229 Ellicott Street Batavia, New York
I grew up about 10 miles from this place. Dad would take us to lunch here during the summer as kids when we were working with him.
Whenever we are in the area, hubby & I stop in for a sausage sandwich or a beef on wick with some fries. 😋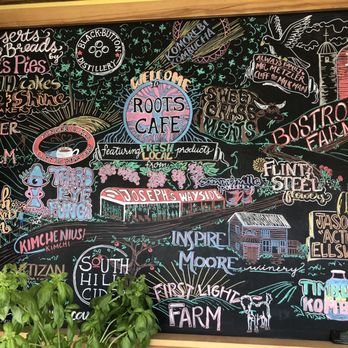 Roots Cafe 585-374-9800
197 North Main St. Naples, New York
One of the only cafes left in our area is not too close but worth a trip. Local produce, milks, eggs, and meats and high quality meals are what they serve. Plenty of food, top quality recipes and masters of flavor, it is the perfect combination of local Cafe and creative cooking.
Their roots burger is grass-fed beef from a local farm and their fries are amazing with a special herb coating I have never seen anywhere else.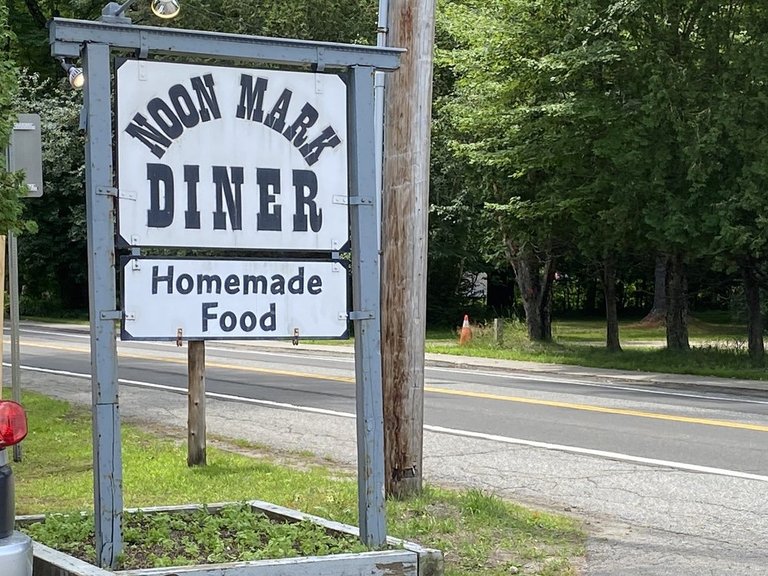 Noon Mark Diner 518-576-4499
1770 Ny State Rt. 73 Keene Valley, New York
A nice place to stop if passing through Keene Valley. Basic diner fare, with fantastic baked goods! The pies are famous
Noon Mark Diner is not only about food, but is also the Adirondack Trailways bus terminal for the area. So if you can't get to Noon Mark Diner by car, don't fear, you can always take the bus…nestled in amongst the Adirondack High Peaks, the awesome beauty of the area alone makes the trip worthwhile. Breakfast all day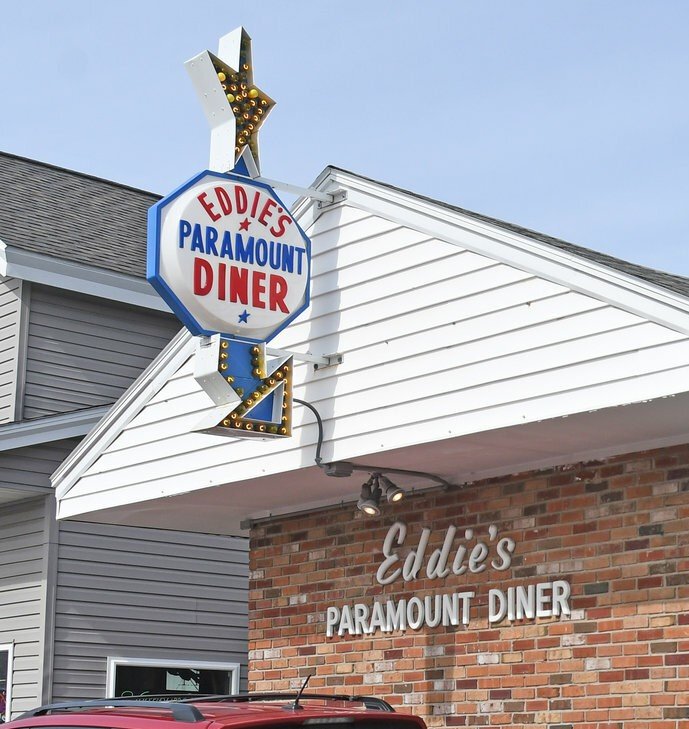 Eddie's Paramount Diner 315-336-9581
414 West Dominick Street Rome New York
It's a small divey-kind of diner with all the charm and character which that implies. The food's always good, fresh and reasonably priced. They have specials each day. Closed on Sundays and usually for a week in late July. Service is good. Great pies.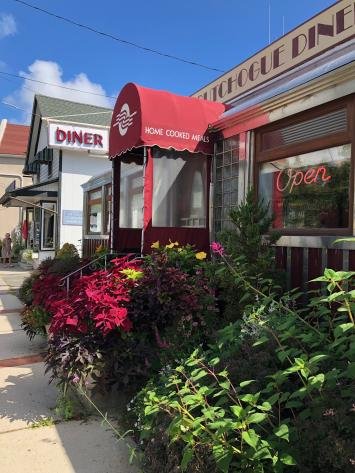 Cutchoque Diner 631-734-7016
27850 Main Street Cutchoque, New York
This is one of the best little old diners that Long Island, NY has to offer, the Cutchogue Diner. It's on the east end, North fork, near wine country. A great place for lunch before tastings. Open everyday 7:30- 3:00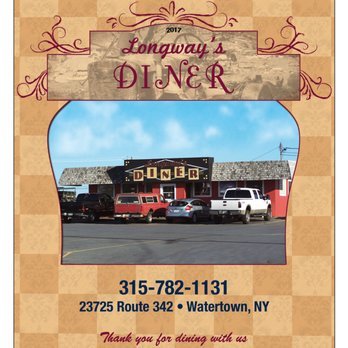 Longway's Diner 315-782-1131
23725 NY Hwy 342 Watertown, New York
It's has the look and feel of a classic diner. Clean. Open. With an open flat top grill.
Hours are 6:30am - 9pm
7 days a week
Pok-A-Dot
Dave
You'll be served by the same folks who will be making your meal. They might not notice you immediately but once you engage them in conversation, they are there to answer questions with a smile! The menu offers up some Western New York classics like 'Beef on Weck,' which I recommend and a wide assortment of breakfast and lunch option. My latest stop was for breakfast and when you can smell the bacon and hear it sizzling you know you are going to enjoy your meal.
Roots Cafe
Jen
Love this place! Whenever we are hiking in the area, driving around looking for wineries, or coming from visiting friends on the lake, Roots Cafe is our go to for great quality, great value, local food with an inventive spin.
Over the last year, we've been here 4 times - 3 times just the hubs and I (two dinners and 1 brunch), and once with multiple generations of women in my family on a girls outing. Each and every time we have found great diversity on the menu, a friendly and knowledgable server, an accommodating kitchen, and a warm and welcoming atmosphere.
Noon Mark Diner
Marie
'll be honest, there aren't a lot of options in Keen, but that doesn't mean the primary option is an "only resort" but rather an excellent only option. We didn't eat pie on this occasion, but they LOOK delicious and people come all over for the pie. It's worth the trip if you're nearby.
Eddie's Paramount Diner
Catherine
Never fails to provide the very best in down home cooking! Love the true vintage look and family friendly atmosphere. Plentiful, delicious homemade fare served by the nicest folk.This is the favorite spot for my family and friends. Wish they had huge tables for all of us to gather, but then it would lose its charm. They cater church dinners and my family are Eddie's groupies!
Cutchoque Diner
Bill
How can you not love an old fashioned diner? This place hasn't changed in 30 years. Same great food same great service.
Eating at the cutchogue diner is like being caught in a time warp. It is the bag essence of small town America
They do breakfast and lunch right!!