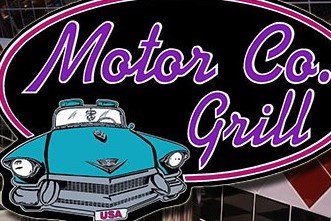 Motor Company Grill 828-524-0099
86 West Main Street Franklin, N.C.
Nice small town 60's theme cafe' burgers, fries, shakes, and other temptations Kid friendly info@motorcogrill.com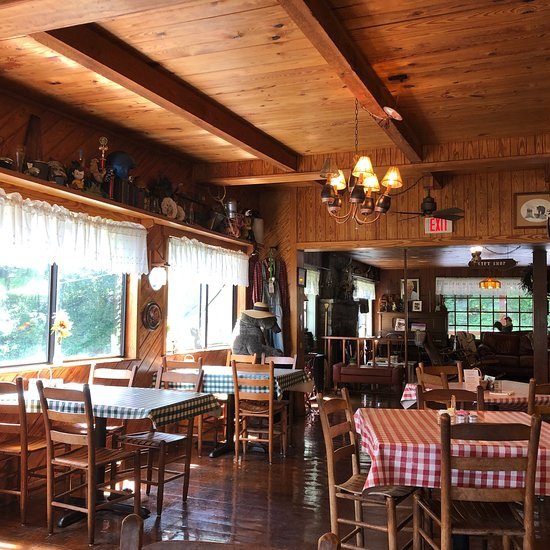 Mountaineer Cafe 828-926-1730
6490 Soco Road Maggiw Valley, N.C.
Located in Maggie Valley N.C. at 6490 Soco Road. Salmon, trout, shrimp, chicken, BBQ. Great place for breakfast. Kid friendly www.firesidecottages@charter.net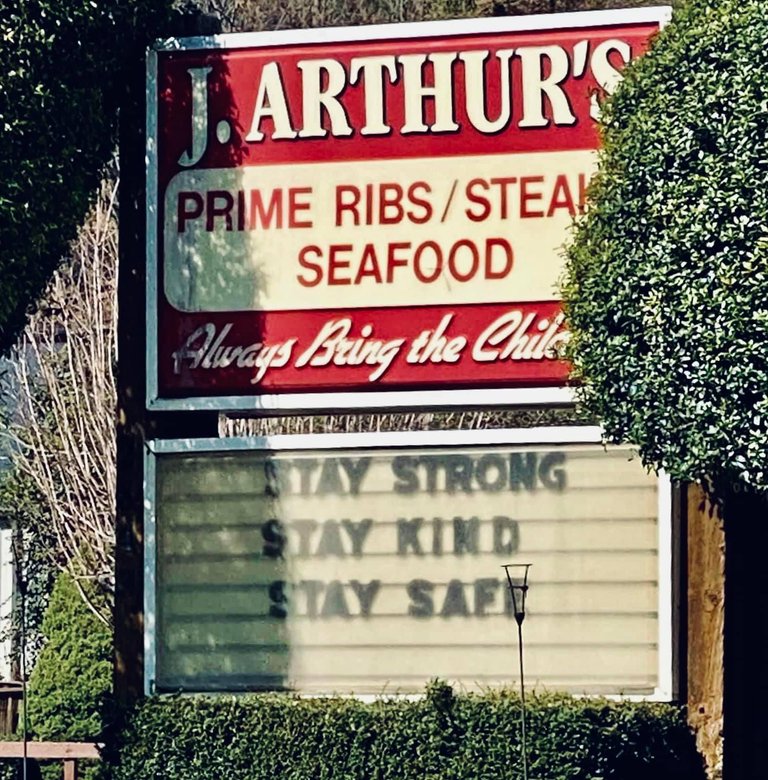 J Arthur's 828-926-1817
2483 Soko Road Maggie Valley, N.C.
Not really a "Hole-in-the-wall" but, rather some really great food. A bit pricey but well worth it.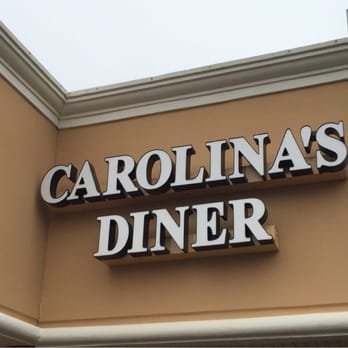 Carolina's Diner 336-297-9363
5605 Friendly Ave. Greeensboro North Carolina
If you're in the Greensboro, High Point, Colfax area of North Carolina. It's Carolinas Diner, a family-owned operation with four area locations. Fantastic breakfasts and entree's. The staff is quite nice and they have a good "loyalty points" program that gets you a free meal every now and then. They've won a number of local awards for quality. http://carolinasdiner.com/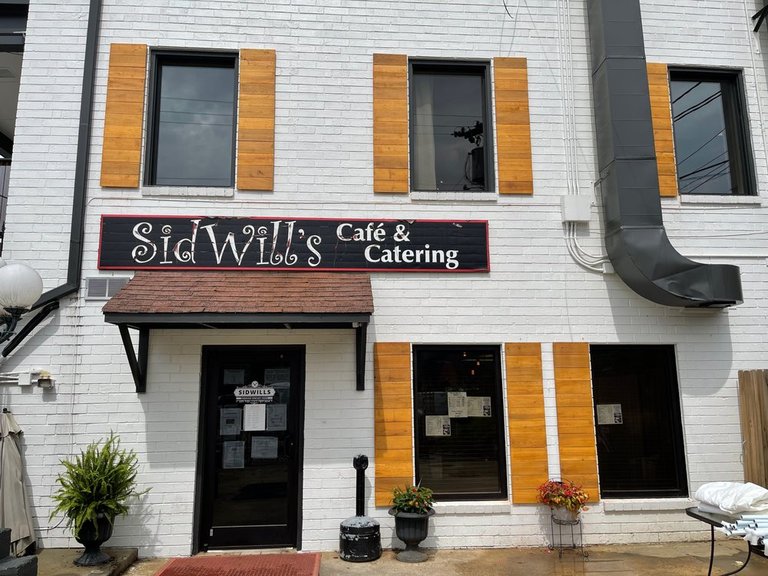 Sidwell's Cafe 336-772-4036
116 East Main Street Jamestown North Carolina
In the little town of Jamestown, NC - in between Greensboro and High Point. It's TINY - no more than 8 seats indoors and about 12 on a patio. They just do basic Southern Comfort Food - all good. Their primary business is catering and at the Grille it's mostly carry-out. All good stuff at reasonable prices.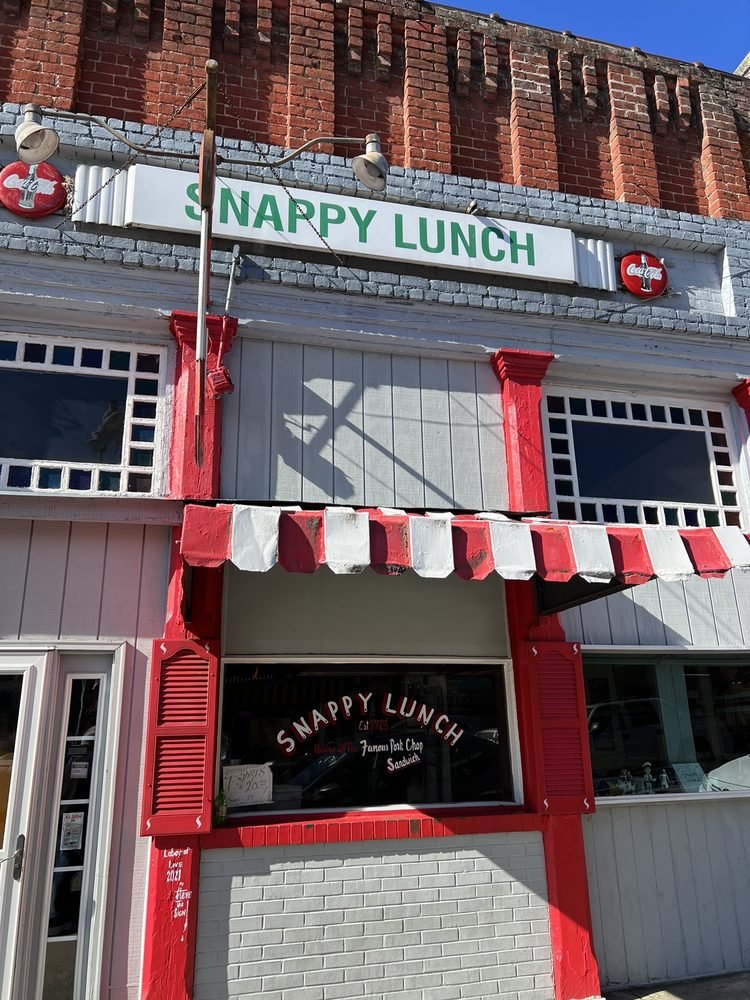 Snappy Lunch 336-786-4931
125 Main Street Mount Airy, North Carolina
Okay - yeah - it's sort of a tourist trap - but not so much. Been around since the 1920s but made famous by Andy Griffith when he constantly referred to it in his show, way back when. "Mayberry" was really Mt. Airy, NC and "Snappy Lunch" was and is the real deal. Breakfast and lunch only. Closed at 1:45pm except on Saturday when it closes at 1:15! Food's good. The Pork Chop Sandwich is very good.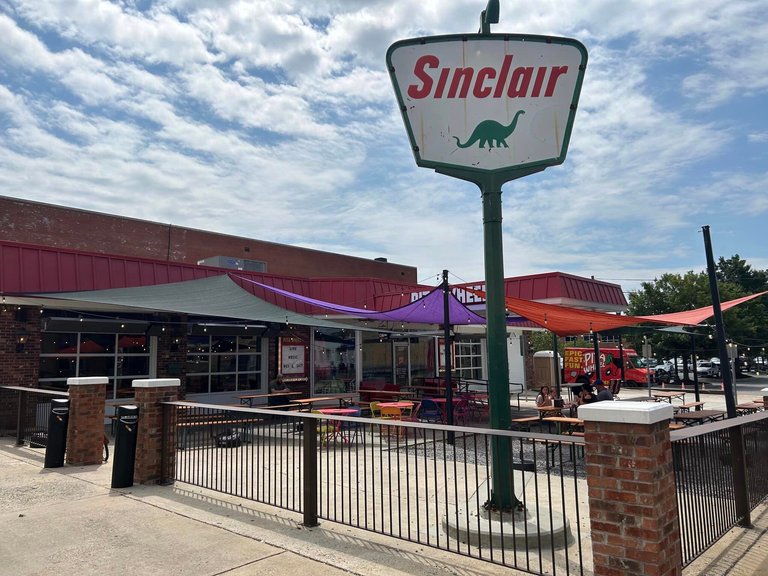 The Pita Wheel 704-747-3224
110 S York Street Gastonia, North Carolina
It just goes to show what you can do with a little imagination, like take an old gas station and turn it into a restaurant. With the garage doors open, it's truly a HITW. Also, be sure to keep the old Sinclair sign up just for the fun of it.
rooneystickdog
Motor Company Grill
Another motorcycle ride to Maggie Valley, N.C. I decided to go a different way than the rest of the group I was with and ride to Franklin, N.C. about an hour away. The Motor Co. Grill was exactly what I was looking for. I don't remember much about the food but this time it was more about the cafe's theme, and sometimes that's enough.
Nunya B
Mountaineer Cafe
Been visiting the area several days now & this is my fav so far! Menu has a nice variety. I ordered the homemade meatloaf (an old recipe from grandma), homemade cinnamon apples, and green beans... all so very good!... Definitely like home! And the view... wow! (Sit on back porch). Hubby had country fried steak which I sampled.. again - so good! I'm a tea snob... it was spot on. Atmosphere was a comfortable mountain homey environment. Service was friendly & great! Value was good as well. Just no cons....
J. Arthur's
We had a wedding reception in one of their private rooms. We had around 25 people and they handled it beyond what we expected. The food was all hot and so delicious! The service was amazing! And the food all came out quick. When we asked to take a picture by their huge Christmas tree that was amazingly decorated the host had no problem letting the tables around know and make sure it was perfect. I would recommend for everyone to go here for dinner at least once. We will definitely be back when we are in the area!
Carolina's Diner
Dennis
We just happened to try this place while in Greensboro and it was an excellent meal with good portions, friendly staff and overall a great experience. I love going to diners that have great food and this is definitely one of those! We'll definitely be back if we're ever in the area in the future.
Bobby
I was in Greensboro earlier this week and the local office we were working with suggested this place for breakfast.
It was AWESOME!!
It was so good went back the next day too!! I highly recommend this place. The service was great, the food was equally great!!
Sidwell's Cafe
Richard
Definitely the spot for home-cooked soul food. Plenty of exceptionally well prepared items for lunch or dinner and the fish on Friday and Saturday's is top notch! Joe and his family will treat you right if you get a chance to eat here.
Molly
Best home cooking in the state of NC! I love the Greens, Mac and cheese and meatloaf. I don't eat just any meatloaf, but there's is the best
Gabriele
. I ended up ordering salmon, mashed potatoes and corn bread for my lunch. All of it was excellent. It's a very busy place it's really enjoyable. Excellent prices for awesome food. Indoor and outdoor seating. I will definitely go back there again and try some more of the food. It's a gem.
Snappy Lunch
Melissa
If you haven't been here for the famous pork chop sandwich! Your missing out. Luckily today- no line.
We sat at the counter and had a great conversation with the staff- always super friendly!!
My sandwich delicious!!!
Pork cutlet, tomato, coleslaw, mustard. So good!!
Thank you snappy lunch - your an icon!!