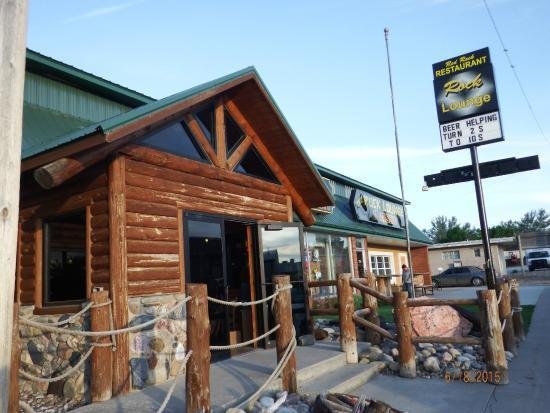 Red Rock Diner 605-279-2388
506 Glenn Street Wall, South Dakota
Located in Wall, South Dakoka- Red Rock (diner)
Super food and service!
We dined here the summer of 2020. The world was shut down but NOT South Dakota! FYI we dined at all tiny little hole in the walls all over that Late August summer week we vacations in SD. I asked every waitress/ waiter " how was business" and about "any one being sick" with covid.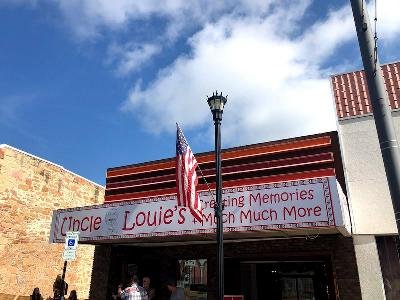 Uncle Louie's Diner 605-720-6475
1039 Main Street Sturgis, South Dakota
We were supposed to eat here for breakfast, but ended up here after the Legends Ride. EAT HERE! We both ordered burgers and fries. Omg!!!!! They were amazing! We also shared a strawberry cheesecake which was also very good.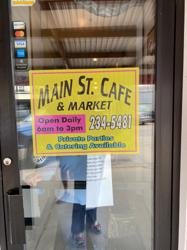 Main Street Cafe 605-234-5481
117 Main Street Chamberlin, South Dakota
Breakfast, lunch Hours are 6am - 3 pm Omelets, pancakes, hash browns, Big Boy breakfast, coffee with Baileys, French toast, steak and eggs, mimosa, Also, lunch menu sandwiches etc. Homestyle cooking.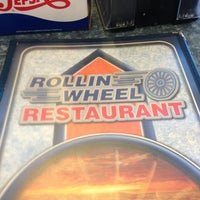 Rollin Wheel 605-883-4593
601 Commercial Ave. Wolsey, South Dakota
Great breakfast menu
Prime Rib Friday and Saturday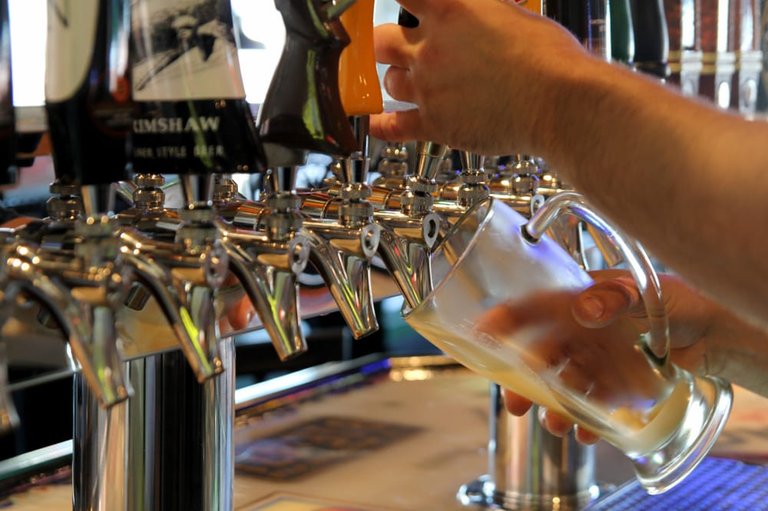 Pounders Pub and Grub 605-725-2337
1702 Sixth Ave S.E. Aberdeen South Dakota
Sports bar American food traditional. Great food and fun atmosphere. Great beer selection. Elevated bar food menu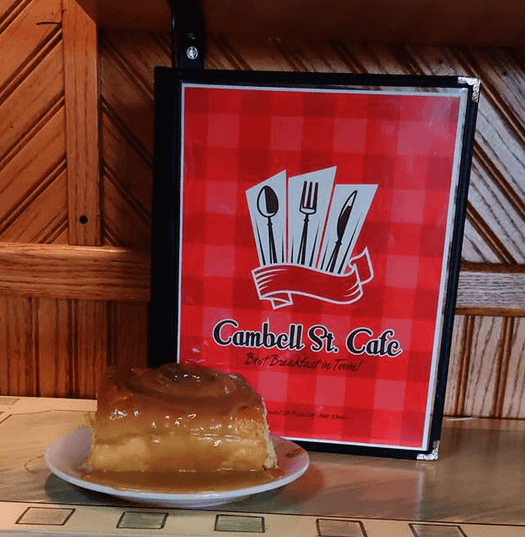 Cambell Street Cafe 605-348-5344
211 Cambell Street Rapid City South Dakota
Breakfast and Lunch place. Great Prices, great food, exceptional portions. Hard to see from road, casino is front door, cafe is side door. Found it in 2018 and make it a stop any trip to/thru the Black Hills. Their cinnamon rolls nearly take up a whole ToGo container.
Hours are 6am - 2 pm and is located next to a casino.
Athena W
Red Rock Diner
'm rating red rock as a restaurant in Wall. Idk why people are so hard on it ¯\_(ツ)_/¯ you're in a small town.
Red rock is one of the only restaurants in town. The service is fine. The food is fine. I grabbed the ribeye which had a crazy thick fat cap. The roll was nice and soft. The steak was fine. I asked for medium rare but got medium. They have a lovely patio outside. Your steak comes with a basic salad bar. Yup the salad bar is a bagged salad with a handful of fresh toppings. It's fine. Nothing special.
I would grab a burger with their tots or the mashed potatoes with white gravy.
Uncle Louie's Diner
Pink P (Florida)
Stopped here for lunch and got seated right away. Small town, old fashioned diner, which is exactly what I was looking for. Large menu - mostly breakfast items and burgers, some Mexican dishes. Prices were very good for the large portions they serve. Waitress was friendly and attentive, food arrived quickly, it was hot and it was good. Highly recommended and I would definitely return.
Connie
We were in town for a wedding. We had great food, large portions and our waitress was amazing. We had everything from Fried pickles, breakfast food and a bacon cheeseburger at our table. Everything was good. Prices were reasonable.
Main Street Cafe
Ed
Reviewed September 18, 2022
The Classic American Cafe
This place is what all chain cafes and diners pretend to be. It's feel is legit from serving the small town since 1936.
The surprisingly broad breakfast and lunch menu is served all day. You can just about hear the homemade pies talking to you, vying for your attention.
Make it a destination rather than just a pit stop.
John
I promised myself when I got home from pheasant hunting that I would write this review. My large group of ten had breakfast two straight mornings and we were all very impressed. Prompt service and the food came out so fast we were all surprised. Every order was different and our server's had every order nailed perfectly. Great food at reasonable prices. See you next year!
Rollin Wheel
Terry
Great small town diner. I had the prime rib, it was perfectly mid rare, as ordered. Hash browns were crispy on the outside, soft on the inside. Salad bar had a good selection of toppings along with macaroni and potato salads, fluff and pudding. The wait staff was efficient and friendly.
Eichstti
We had dinner here on Friday evening. The restaurant was nearly full but the service was prompt and friendly. I could have made a meal out of the salad bar. It was good and fresh. I had a hamburger steak and waffle fries. The hamburger had a nice flavor and the fries were very good. The prices were reasonable. We'll be back.
Pounders Pub & Grub
Lori
Our favorite place to eat when visiting our kids. Football games are on multiple TVs, great customer service and never a bad meal!!
Eric
Great find during a recent pheasant trip - food was great, tons of beers, full bar. Great place to watch some football after shooting a limit of birds.
Cambell Street Cafe
Jason
Great old school cafe
Food and service was excellent. Place is very clean and staff was friendly. Old school small town cafe experience!……..
Mike
Hidden surprise that came up on GPS search after car wash. Parking lot full of S.Dakota plates - always a good sign if the locals eat there. Seated right away, busy but not over-crowded. Breakfast plate was huge, got my two eggs worth and the sausages were as thick as a BRAT!! Blackberry Jellie! Yay! Travel buddy got the chicken fried steak done to perfection! It was a GREAT meal, excellent service and full coffee. Fresh cinnamon rolls were almost as big as a dinner plate!