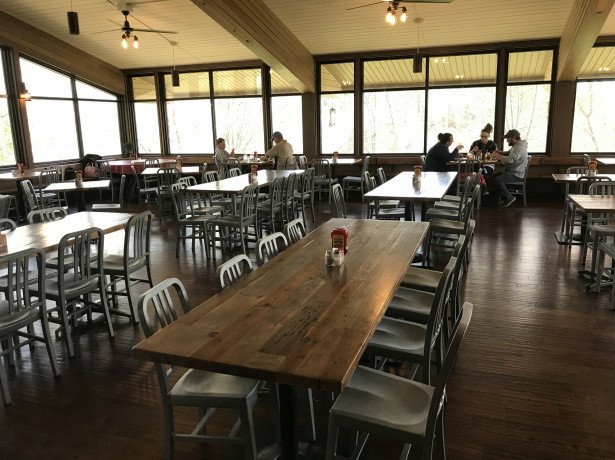 Crocketts mill Restaurant 931-903-2323
The restaurant is located within the David Crocket State Park in Lawrenceburg, Tn. You can order the buffett or from the menu …… either way it's all good. The restaurant also contains a small gift shop for t-shirts, coffee mugs and the usual tourist stuff. Be sure to take in the scenic hiking trails and local wildlife. The restaurant is closed during the winter months so be sure to check their website for hours. tnstateparks.com/restaurants/David-Crocket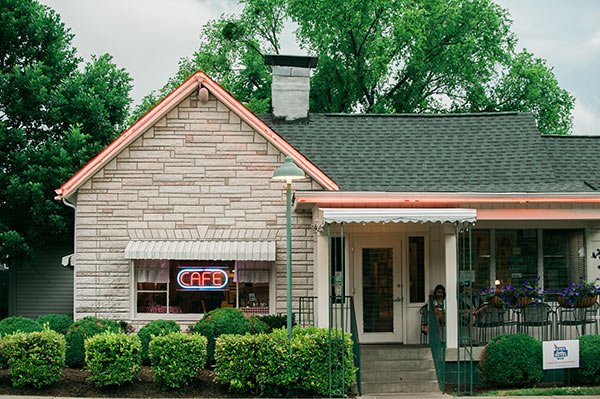 The Loveless Cafe 615-646-9700
8400 Tn. 100 Nashville, Tennessee


The Loveless Cafe is a restaurant in southwest Nashville, Tennessee, on Highway 100 just east of the northern terminus of the Natchez Trace Parkway. It is known for its Southern cooking, especially for its biscuits, fruit preserves, country ham, and red-eye gravy. The establishment has received acclaim from USA Today, Southern Living, Frommer's, and a number of other prominent national publications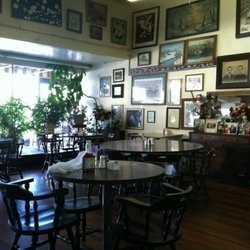 Square 40 Cafe 931-762-2868
40 Public Square Lawrenceburg, Tn.
This is almost the holy grail of "Hole-in-the-wall cafes' . The building is over a hundred years old and I don't think very many changes have taken place since. When you walk in it's like traveling back in time, you can almost cut the nostaligia with a fork. It's buffett style so, grab a tray and get in line. Choose from a varity of meat or fish then pick your choice of vegies, salad, cornbread and desert. I promise you'll never forget eating here.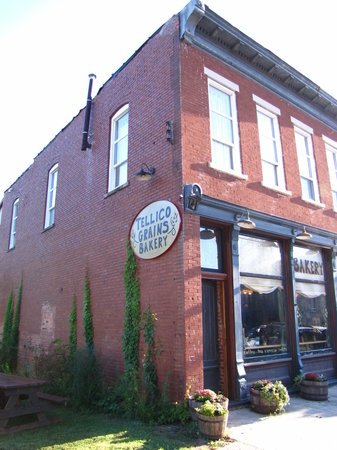 Tellico Grains 423-253-6911
105 Depot Street Tellico Plains, Tn.
Located in Tellico Plains, Tn. at 105 Depot Street Made from scratch muffins, great selection of coffee. Great place to stop for breakfast, brunch, lunch etc. vegetarian and vegan friendly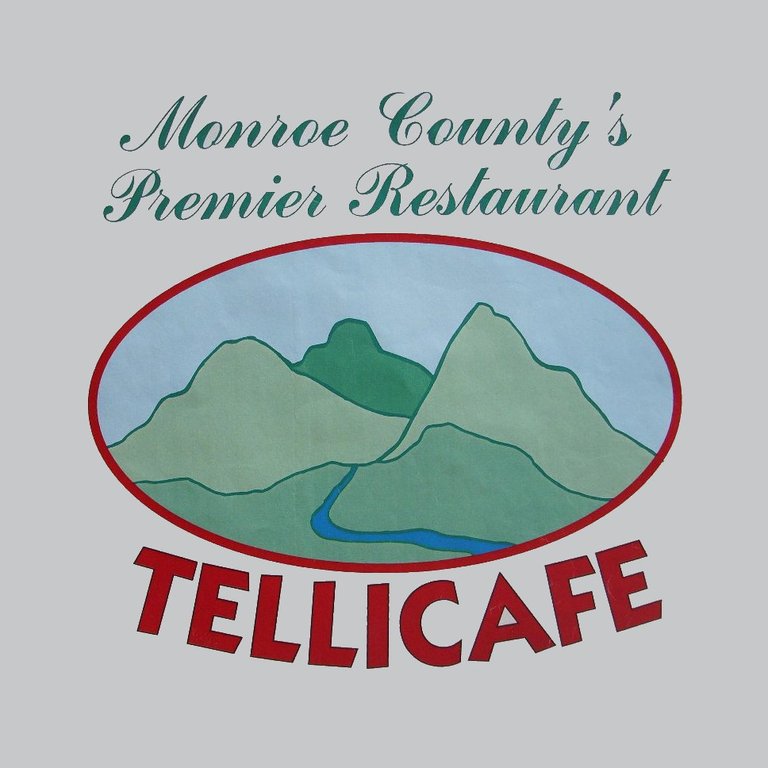 Tellicafe 423-253-2880
128 Bank Street Tellico PLains, Tn.
Located in Tellico Plains, Tn. at 128 Bank Street Open from 11-9:30 A very extensive menu for lunch,brunch and dinner. Kid friendly.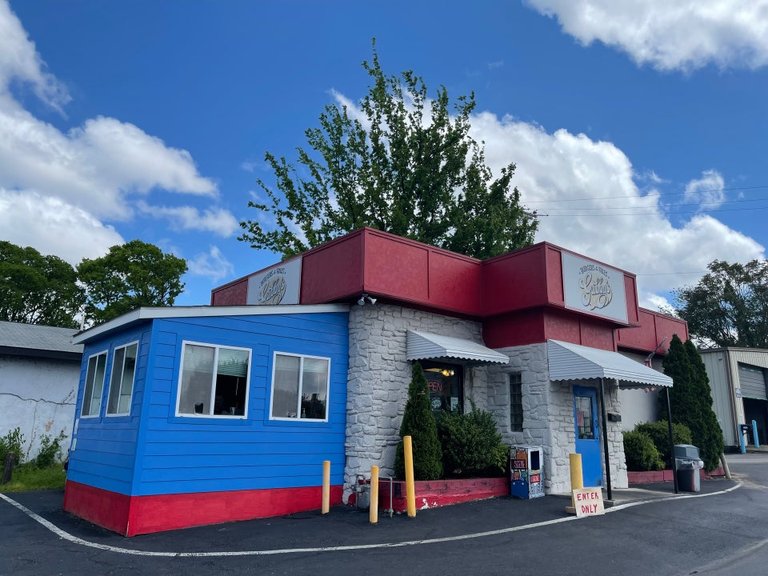 Gabby's Diner 615-733-3119
493 Humphrey's Street Nashville, Tn.
Our goal is great food and great service at a reasonable price. I need happy customers who will come back again and again (maybe with a friend). If you do not receive great food, great service and you do not feel after paying like you got a great deal, my dream will fail. Please, let me know what I can do to keep living my dream.
Gabby's Burgers and Fries 493 Humphreys Street
Nashville, Tennessee 615-733-3119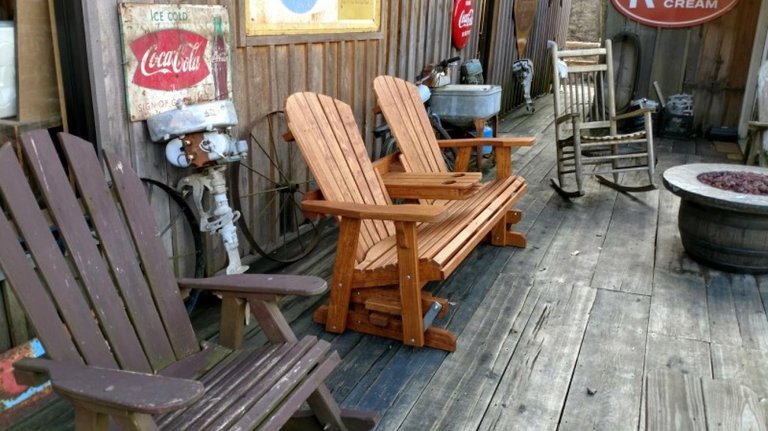 The Outpost 731-925-6990
2175 Tn. hwy 28 Pickwick Dam, Tn.
Great food & service beautifully rustic & very cool facility. The General Store has lots of goodies to choose from.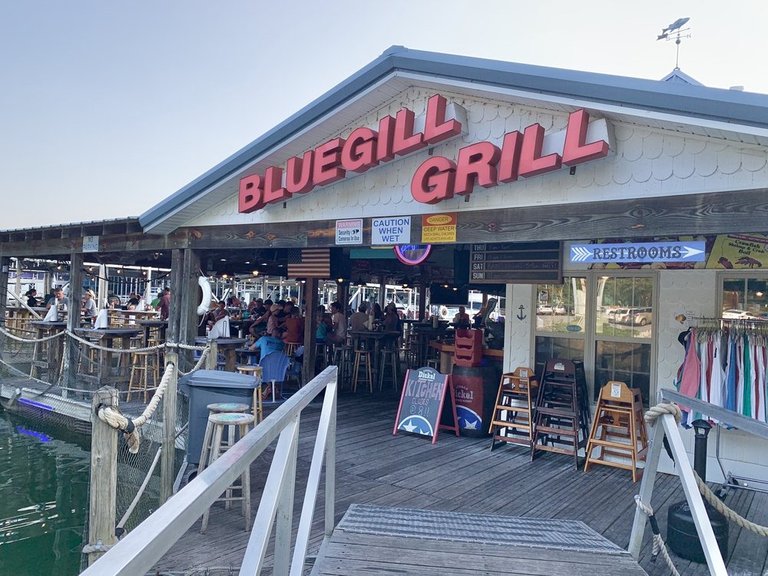 The Blue Gill Grill 931-455-3151
912 Await Road Tullahoma
Takeout, Outdoor Seating, Seating, Parking Available, Wheelchair Accessible, Serves Alcohol, Table Service, Highchairs Available, Live Music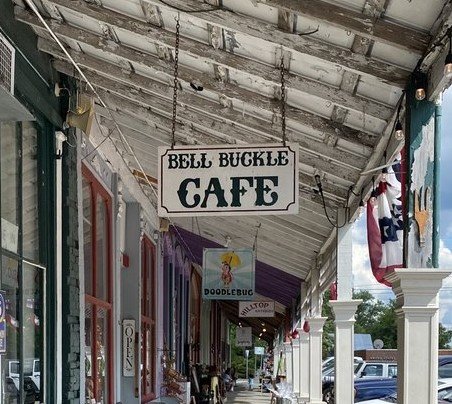 Bell Buckel Cafe 931-389-9693
Railroad Square Bell Buckle, Tn.
About 60 miles s.e. of Nashville is this tiny town called Bell Buckle. You won't have any trouble finding the place once you get there. This is down home cooking at it's best. You'll swear you've been transported back in time.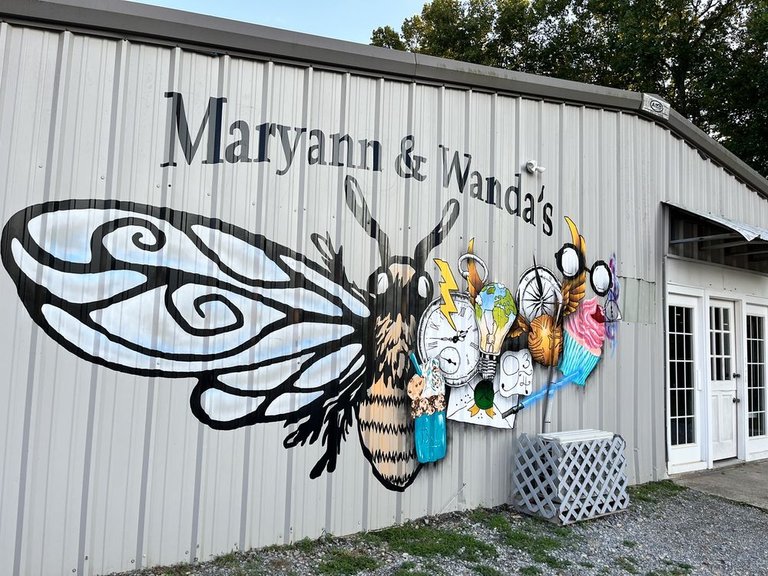 Maryann and Wanda's Eatery 931-996-4475
606 Tatum Road Lyles , Tennessee
Located at 7606 Tatum Rd, Lyles, TN you will find the local gem, Maryann & Wanda's Eatery. We were lucky to visit this place for breakfast and at first, you may notice the eclectic decorations that are adorable and fitting for this cute place but you'll stay for the service, personal attention, and the food.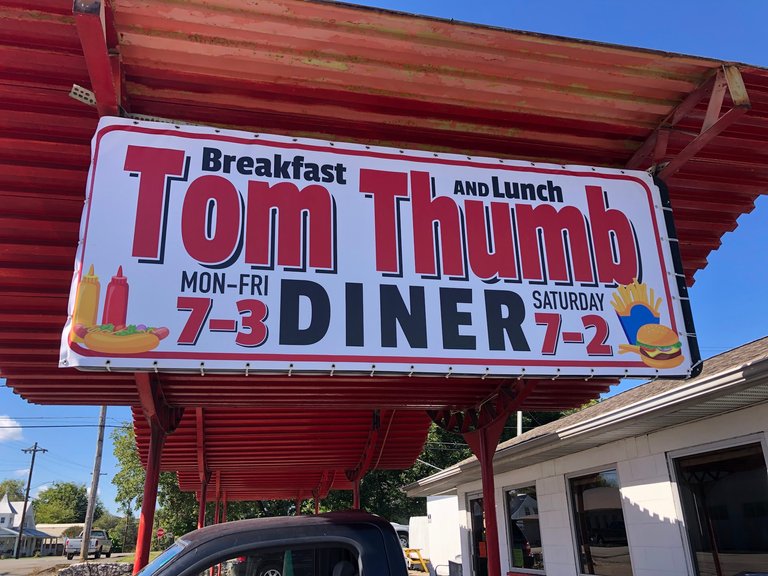 Tom Thumb Diner 423-263-1150
110 5th street Etowah, Tn.
Good simple breakfast at a very reasonable price. It is a small place and we sat at the counter which was nice.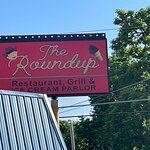 The Roundup Restaurant 865-577-8981
3643 Sevierville Pike Knoxville, Tn.


Great Food and Staff
Great specials every day, and you can have breakfast any time of the day with homemade sausage gravy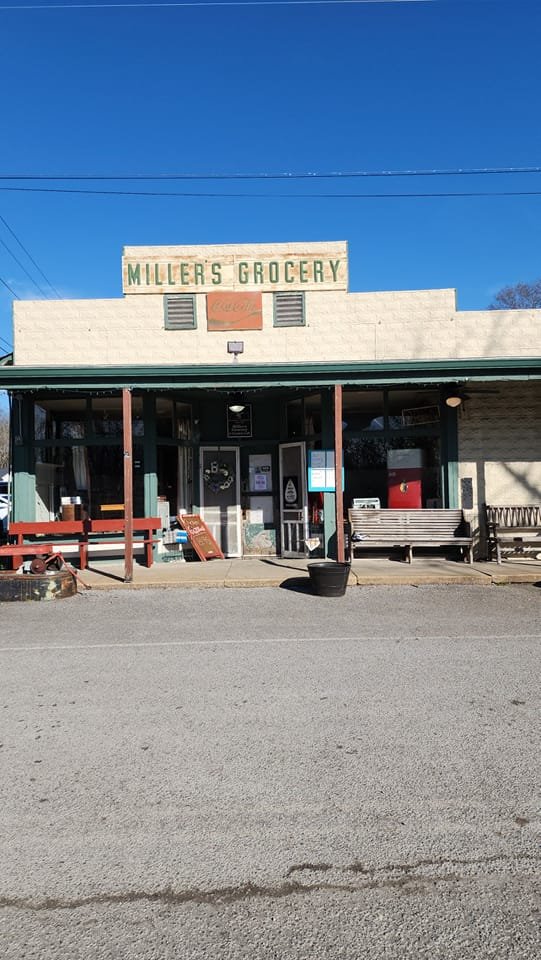 Millers Cafe 615-893-1878
7011 Main Street Christiana, Tennessee
"Miller's Grocery was in continuous operation as a country store for over 75 years in the once bustling whistle-stop community of Christiana, TN that included a 3-story hotel, a bank, a telephone office and some 15 other businesses. In 1995, the building was restored as an antique filled, country cafe featuring home-style Southern cooking and award winning "from scratch" desserts.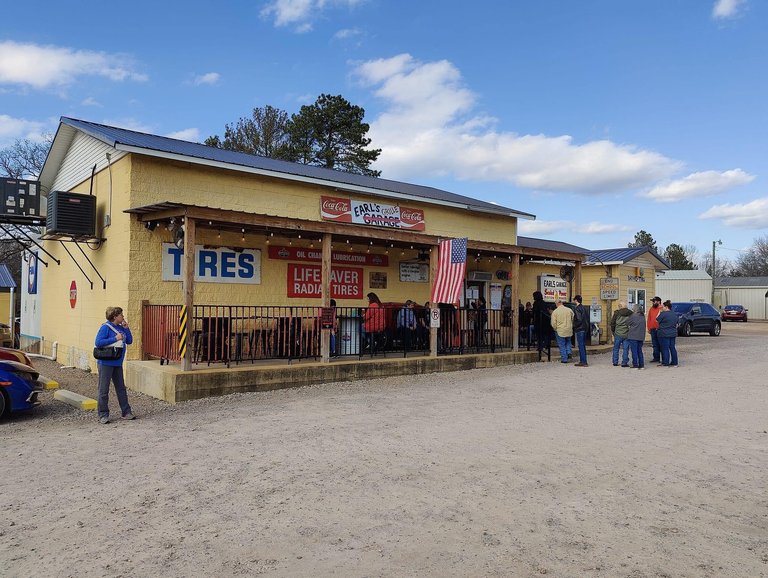 Earl's Grill 731-315-1222
3425 Highway 61 Crump, Tennessee
Super cool atmosphere made out of car parts!! Must check out the bathrooms!! You gotta get some lug nuts to start off. They can't be missed. Noisy and active but great atmosphere!
Hours are 10:30- 8 Thurs-Fri. Sat, & Sun.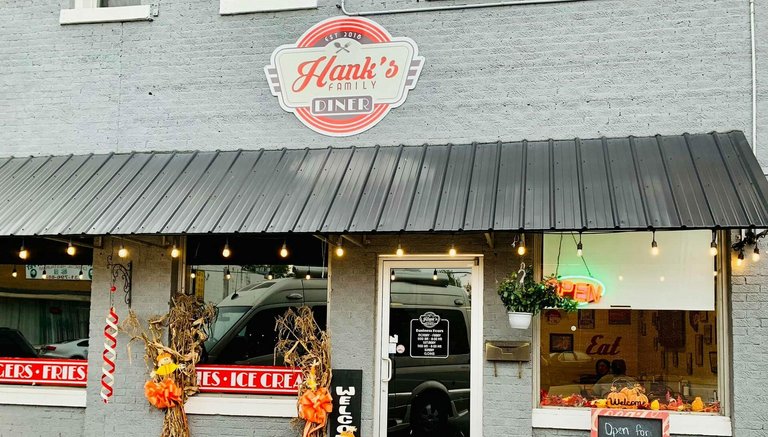 Hank's Family Diner 931-306-2976
17 North Park Ave. Hohenwald, Tennessee
This is the old time diner you want to come to. Friendly staff and awesome food. Love the old music get a crazy shakes.
Hours are 10:30- 8 Mon-Fri. and 7am-8pm Sat.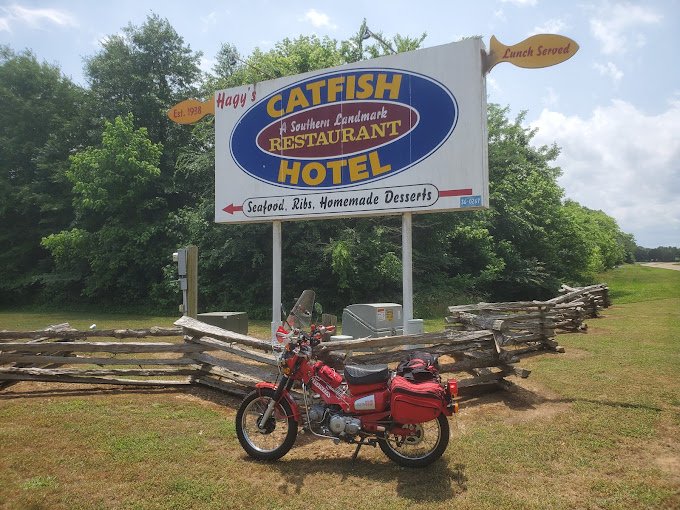 Catfish Hotel 731-689-3327
1140 Hagy Ln. Shiloh, Tennessee
The shack earned the name "Catfish Hotel" during the early thirties when Norvin Hagy entertained friends at cookouts. He became well known for the delicious catfish, hushpuppies, and hospitality he served up. Guests who had arrived by river were often forced to spend the night after becoming engrossed in yarns spun and darkness made it unsafe to travel the river, thus the nickname Catfish Hotel. (note* this is NOT a hotel)
Hours are 11-8 Tuesday-Sunday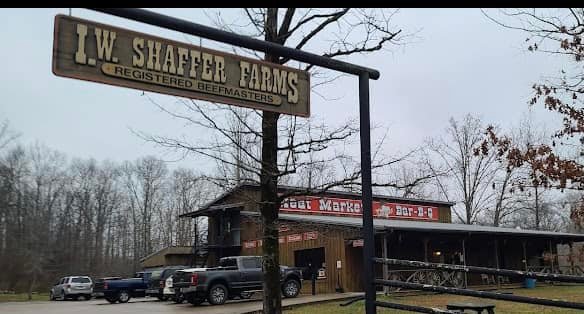 Shaffer's Meat Market 931-964-6328
4 Vaughn Staggs Road Summertown, Tennessee
This is a stand in line order place. Don't be surprised to see the parking lot filled with tractors, service trucks, and brand new Mercedes. The food is so legendary that Nashville area execs have been known to drive down for lunch. Seating is very limited (and they are tractor seats) so get someone to grab a table. The nachos are a customer fave on the days they are available, but I say they are one of the weakest things on the menu. The meat market is another great part to this visit.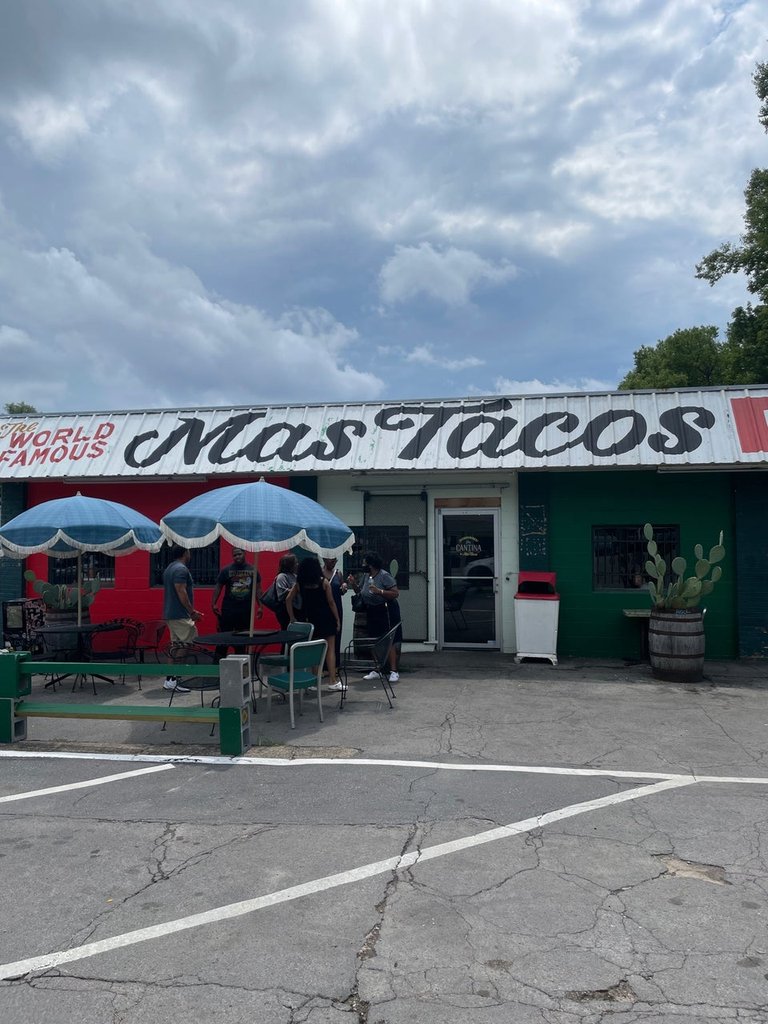 Mas Tacos
732 McFerrin Ave. Nashville, Tennessee
It's a little hole in the wall spot but the tacos are delicious. The chicken and fried avocado were my favorite. The pineapple-cilantro agua fresca is also a great drink! The tacos are out of this world. Totally delicious and filling. The Quinoa one is excellent. Also get the pineapple drink to wash the tacos down.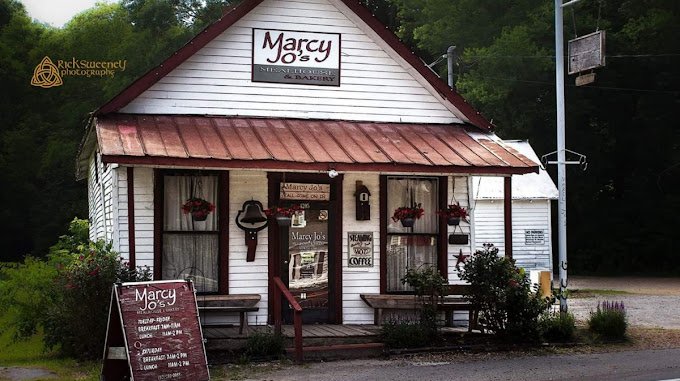 Marcy Jo's Mealhouse 931-380-0968
4205 US 431 Columbia, Tennessee
Our food is spectacular. Great portions, Mom & Gramma's style of home cooked flavors, very reasonable prices. Super friendly waitress.… Inside, it's really cool with LOTS of wall hanging's & memorabilia, and a beautiful wood stove in the center of the dining room. All Very cool!!!!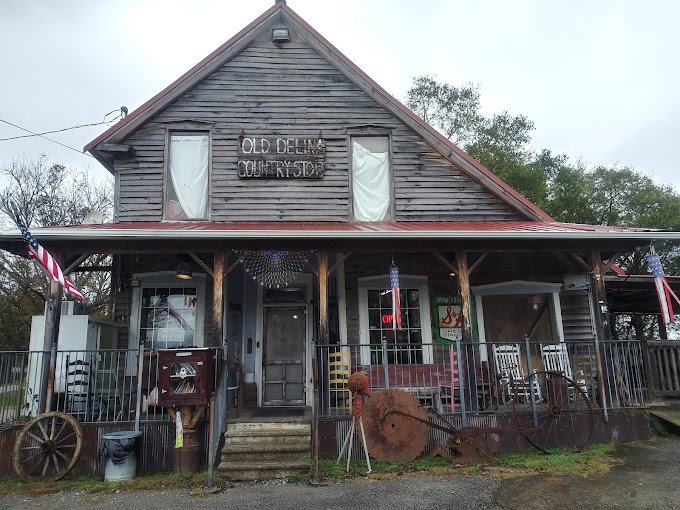 Old Delina Country Store 931-659-6958
4397 John Barnes Road Cornersville, Tennessee
126 year old country store with full breakfast lunch and dinner menu.
Established in 1892.
One of the oldest operating stores in Tennessee.
Hours are 11-4 Fri & Sat
11-3 Sun
Crockets Mill
Rooneystickdog
Located at David Crockett State Park in Lawrenceburg, Crockett's Mill Restaurant features a seasonal menu, weekly buffets, and specials such as Bulls-eye Past and pan-seared ribeye.
Kids menu. Full bar. Serving breakfast 7:30-10 am Sat-Sun, lunch 11 am-3 pm Wed-Sun, and dinner 4-8 pm Fri-Sat. Closed Mon-Tue.
* note:
The restaurant is closed now until Spring
Tellico Grains Cafe
Thomas
FABULOUS!!!!
Some of the best baked goods! Pizza and sandwiches are also fantastic. Get here early as they sell out of daily baked goods and there is always a line.
Also
Third of many visits
This bakery is an incredible gem about an hour from my home. I have been there three times now and can't wait for my next time. The baked goods are unbelievably great
Tellicafe
Jeff R
What a great local gem! From the looks on a drive by, you'd never think this place is a must try ... and a regular place to visit. Their menu is broad and lots of choices. Turnip greens are the best, fried okra also great, steamed broccoli, and cheese grits are all terrific. Their sourdough rolls are exceptional, and vicious are great as well. Blackened Cajun chicken was very tasty and cooked perfectly. Their prime rib was tasty, but a little over cooked ... but their peanut butter pie made up for the prime rib! Love this place.
Square 40
On Tues., Feb 3rd, my hubby Tony, daughter Noel and I was checking out the historical section of town. The town square and some of the antiques stores. We were hungry and it was lunchtime. Everyone seemed to be going into this restaurant, it was around 12:30pm ...so I grabbed the handle and in we went....
The restaurant is located near one of the corners of the square. It is a large old store from the size of it and the upstairs area, I would say it was an old department store of some sort..I would love to know the history of this lovely old building.
We seated ourselves near the back rear area. So I could get a great view of the restaurant. The waitress was really quick to get our drink orders and introduce herself. We all three ordered SWEET TEA...sorry Tony, no alcohol in this restaurant. She asked us if we would like the buffet but we opted to order off the menu. I ordered a cheeseburger with lettuce tomato, onion and lettuce with french fries, Noel went with a mushroom burger and tater tots and Tony opted for a philly cheese steak sandwich with tator tots...You are NOT GOING TO BELIEVE the prices...I paid $17.50 for all three meals.
The Outpost
Jay
All around amazing!
We are from NJ and were visiting my daughter who lives in the area. She said we had to try this place, as I like unique things and good food.
This place is amazing. A rustic, old country outpost look. Nestled in the woods on a country road. Nice little stores, outstanding atmosphere, great service, awesome food. Went for dinner and came back the next day for breakfast.
If you get a chance go! Better yet, make the time to take the trip. You'll be glad you did.
The Blue Gill Grill
Margie
Worth the drive, use GPS to find!
Looking for a place to relax and have some local cuisine that wasn't fast food, this is the place. Outdoor seating over looking the marina and lake was wonderful. The shrimp tacos, fried catfish and gumbo were delicious. The selection of specialty frozen drinks were refreshing. Worth the drive ! The waitress was friendly and the service was fast.
The Loveless Cafe
Dennis
I took my wife and two daughters for late breakfast prior to exploring downtown Nashville. We were greeting by some of the friendliest wait staff! After taking our drink order, they immediately brought out a plate of fresh baked biscuits with an assortment of jams. It is not hyperbole to say these were easily the best biscuits I've ever had. Honestly, I would have been happy filling up on these flaky lumps of delight. However, we decided to order from the menu.
Bell Buckle Cafe
Beth
Yum! Yum! Yum!! ... oohhhhemmmgeeeeee YUM!!!!
It doesn't matter how far away you are! Make your way to Bell Buckle, TN and eat HERE!
SOOOO incredibly delicious. Every bite is seasoned to perfection. Right out of "mamas homemade kitchen" kind of vittles.
Once you've "filled the tank"; walk around town and enjoy the shops. There's something there for everyone. And everyone there is so nice and pleasant. You won't meet a stranger.
Maryann and Wanda's Eatery
From the owners
Need a last minute sweet today! We have 1 Frosty cake for today, $30.00. Call or message to reserve it @ Maryann & Wanda's Eatery! Start your Holiday break off right and come see us tonight & this weekend @ Maryann & Wanda's Eatery! Full menu, Breakfast ALL DAY, Dairy Bar shakes, Sweet Treats, Coffee bar, Loaded Tea Bar, Daily Home cooking Specials, Game Room,friendly staff & the best eclectic atmosphere!
Tom Thumb Diner
Sam
My wife and I were visiting the area for a weekend get away. We got lucky and found this perfect little Diner for a great breakfast. The seating is a little limited but we were early and didn't have to wait for a table. The food was great the service was wonderful. The atmosphere was like a blast from the past and very clean. Thanks again!
The Roundup Restaurant
Can I help ya darling?
Come over here and order honey? The staff were so friendly and kind. My dad took us out for breakfast and I love some good southern breakfast after living in Maine 20+ years. We ordered some eggs, sausage,and of course biscuits and gravy smothered with a cup of coffee. After you order you take a seat and wait. The meal was delicious, cooked right away and reasonably priced. We enjoyed a nice conversation and the atmosphere was busy, but not to noisy.Also, there was enough room to accommodate my dads walker. Great fun morning. I'll certainly come again,
MIller's Cafe
We'll Be Back
This out of the way place has some incredible food. I had the best meatloaf ever at a restaurant. The broccoli casserole and corn bites were oh so good. My wife had the catfish and could not stop raving about it, so I stole a piece of hers. It was amazing. Okay, she willingly parted with it because the portion was large. Such a light bedding and so much fish, She also loved the squash casserole. We are happy we have some family in the area because we will be back and next time we will save room for dessert.
Earl's Grill
Highly recommended!!
Found this place while traveling home after Thanksgiving. We walked in to a crowed place with a wait. Excellent waitress was very helpful with customer favs and staff favs. Humongous pretzel with beer cheese and mustard was so good! Rueben with fries and the Fire Bird sandwich we're so delicious. People just poured into this place and staff hurried to clean tables for waiting customers. Highly recommended!!
Hank's Family Diner
Lori
I saw some random article saying this place has amazing pie. I have family in Hohenwald so I stopped by Saturday night before heading back home. The lemon meringue was the best damn pie I've ever had!! I literally can't believe how good it was.
Will be stopping in every time I'm in Hohenwald visiting my family. Want to try their food and milkshakes too.
Sooooo good! I'm glad I live over an hour away or else I'd be going here way too often.
Catfish Hotel
Francis
This place is a MUST after visiting Shiloh Military Park. We met a friendly woman when we walked in who advised us to order the catfish filets "stripped", so that's what hubby ordered along with the Cole slaw and baked potato. I'm Gluten-free, so I ordered the broiled Cajun catfish "stripped" with the strawberry fields salad and baked potato. My husband, not usually a fish fan, said it's the best he's ever tasted. I agree!! The Cajun seasoning was delicious, and we both have leftovers. That woman, a local, should be there official spokesperson. She had the whole restaurant laughing, and joining in to comment on the recommendation. Everyone was so friendly.
Shaffer's Meat Market
Delaina
Shaffer's Meat Market is located on Hwy 43 five miles north of Amish Country in Ethridge, Tennessee. Order the BRISKET!! Get it sliced, not chopped. I always get the small sandwich with a rib and one side plate. Experiment with missing up a sweet and spicy sauce from the ones on the table.
Old Delina Country Store
Mia
My Opinion: If you want to step back in time, and have a delicious sandwich, delicious tea, and a float, homemade ice cream, or a fried pie, the this is a place you must visit. I was reminded of how it once was when I was a child, no cell phones ringing, all over the place, no one was rude or short with you because they was rushed, food was absolutely delicious. While you wait look around and shop for you an antique suvonyier to take home with you. Yes the drive maybe a little long, however the scenery is so beautiful, you will even enjoy the ride. Prices are amazing so you will not be sorry for stopping by. I look forward to the next trip soon.