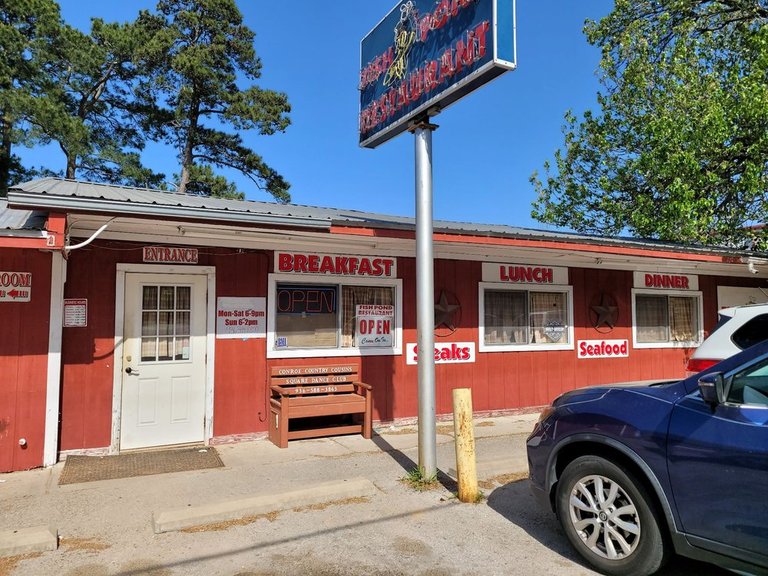 Fish Pond Restaurant 936-344-8800
17091 North Hwy 75 Willis, Texas
Stuffed crab, boiled shrimp, fried chicken, fried catfish, oysters, sirloin and ribeye steak. Fried catfish with an enormous helping of French fries cooked to perfection. The waitress and the wait staff were fantastic. This is a must place whenever in the Conroe area.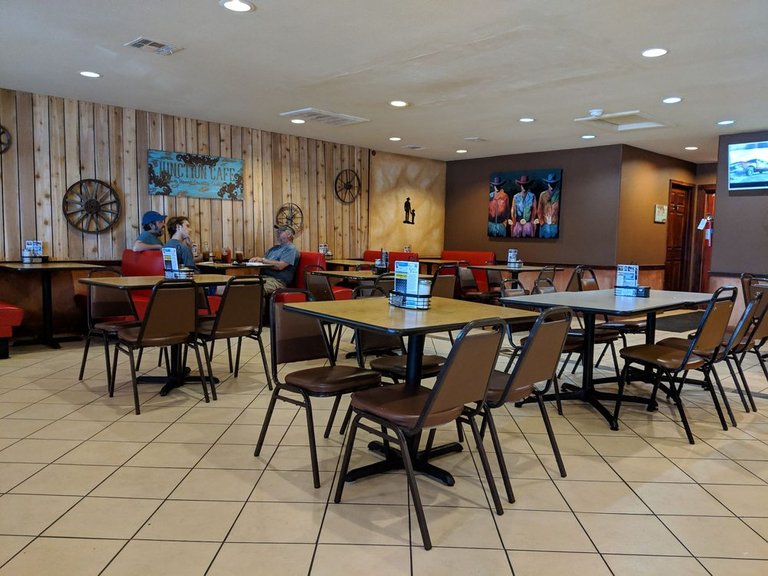 Junction Cafe 512-355-8147
102 Castleberry Ct. Betram, Texas
The large chicken fried steak has to represent 'Everything is Bigger and Better in Texas' They have a Hamburger, Catfish Friday and Philly Cheese Steak Sandwiches. They offer a full menu.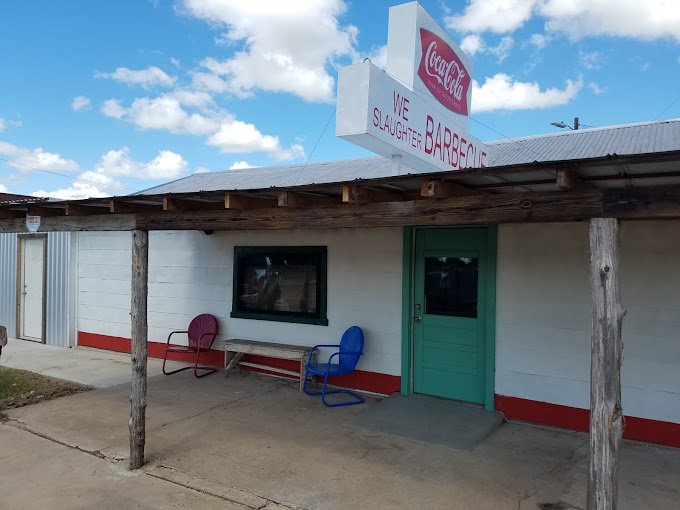 Texas Chainsaw Massacre Cafe 512-321-7297
1073 Tx-304 Bastrop, Texas
If you've ever watched a vintage horror film involving a cannibalistic chainsaw-wielding murder and thought, "That's my ideal dining experience," Bastrop, Texas, has the spot for you. The original gas-station-turned-barbecue-joint featured in the cult classic The Texas Chainsaw Massacre is now a weekend destination, complete with four rustic cabins (with one shared bathroom), a campsite, and, of course, plenty of smoked and sauced meats. They no longer pump gas but they have plenty of BBQ. hours are 10-7 7 days a week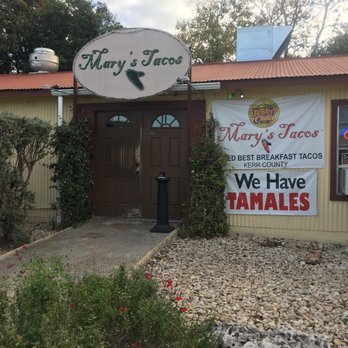 Mary's Taco's 830-895-7474
1616 Broadway Kerrville, Texas
Our favorite place locally is Mary's Tacos.
Now I know when most of y'all think tacos, you think of crisp corn tortilla with filling.
But in south/central Texas, a taco is a soft flour tortilla filled all manner of good things.
And a breakfast taco is absolutely the best, and Mary's are the best in town.
They make their own tortillas and have a huge list of items to fill them with- of course, scrambled eggs- then bacon, sausage, chorizo, and so on.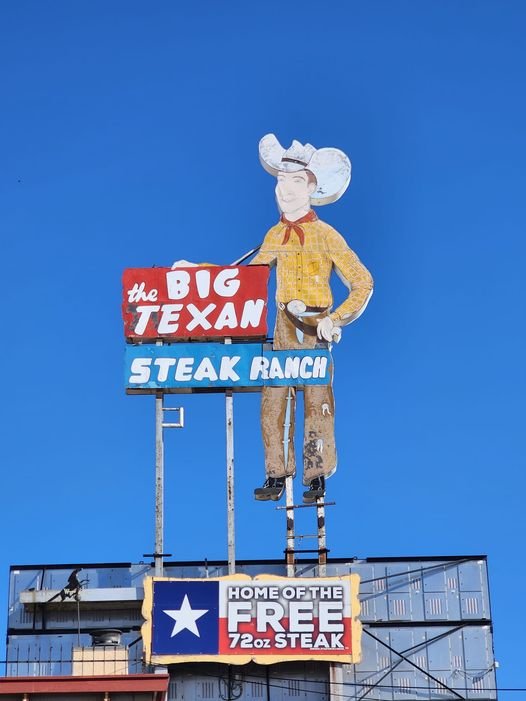 The Big Texan Steak Ranch 806-372-6000
7701 E Interstate 40 Amarilo, Texas
The Big Texan Steak Ranch is a steakhouse restaurant and motel located in Amarillo, Texas, United States, which opened on the previous U.S. Route 66 in the 4500 block of East Amarillo Boulevard in 1960. It relocated to its present location on Interstate 40 in 1970.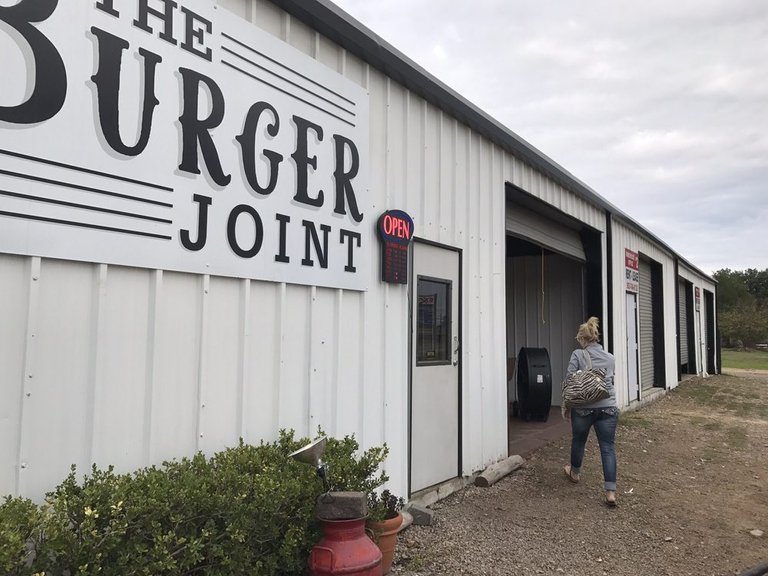 The Burger Joint
700 Davey Crockett Drive New Boston, Texas
Awesome family atmosphere for mouthwatering burgers, fries, pizza and more! We offer low carb options and will cater to any diet! Lettuce wraps, street tacos, sandwiches, onion rings and fabulous appetizers! Locally owned and operated. Veteran and Women Owned. Service Animals welcome!…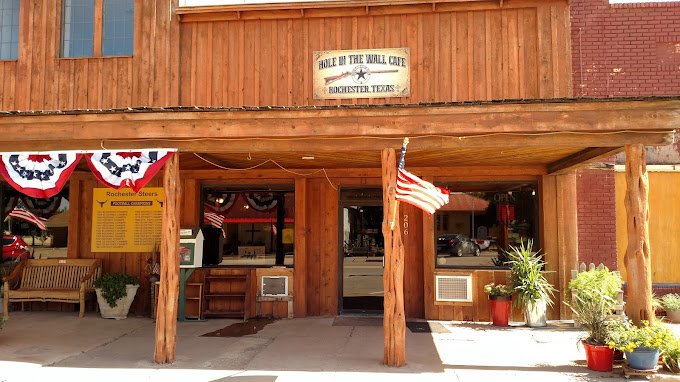 The Hole-in-the-wall cafe 940-742-4066
206 Carothers Ave. Rochester, Texas
Quesadilla's, burgers, Philly cheesesteak, chicken, fish, chili dogs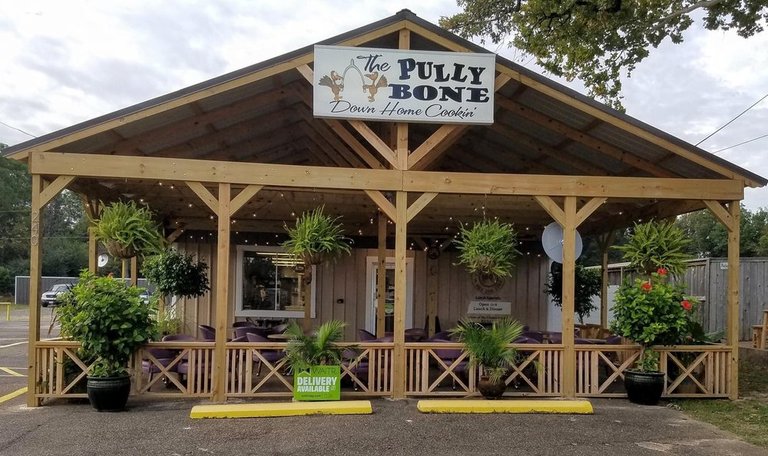 The Pully Bone 903-306-1340
240 East New Boston Nash Texas
Little place in Nash, Texas called The Pully Bone.
Home cooking and friendly people. Breakfast scrambles, breakfast burritos, Texas surf & Turf, burgers, chicken sandwiches, catfish Po' Boy sandwiches. Breakfast, Lunch, Dinner, Brunch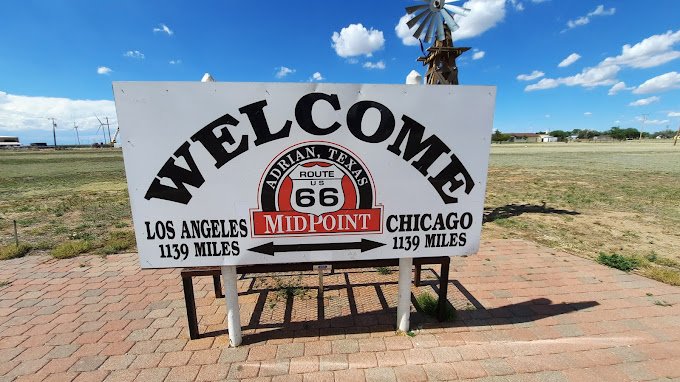 Mid Point Cafe 806-536-6379
305 West Historic Rt66 Adrian, Texas
Roadside diner lovers definitely have to put this Adrian, TX, spot on their bucket list. Old school 50 diners vibes. The Midpoint sign were Route 66 is smack in the middle between Chicago and Los Angeles is just across the street. There was a separate men's and women's restrooms. When are you done with your meal, peruse the gift shop connected to the dining area.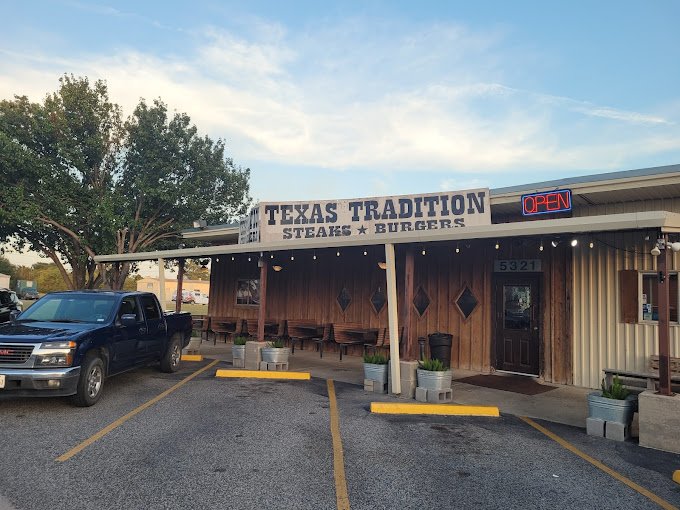 Texas Tradition 281-391-6113
5321 Highway Blvd. Katy, Texas
Wow! Friday night fried catfish, all you can eat. Live music! Quick service, courteous staff, delicious food. Good prices. I wish we lived close enough to come more often, but we were only passing through. Don't hesitate for even a second to choose to eat here.
Fish Pond
Snoopy
I'm always in there eating seafood.Nice atmosphere and friendly staff. The menu is a large variety, and the food is very appealing, and of good flavor.I would recommend this place to everyone near and far......
James
The catfish/shrimp platter was top tier with two large plates of food, but the onion rings are LEGENDARY. Nowhere else has onion rings like that. Mmmmmmmm
Junction Cafe
Pat
Pure comfort homemade food Off Texas 29 in Bertram Gumbo was just like Mom's Hearty & delicious Breaded pork loin was crisp, huge, tender & great flavor Susan, our server, was as nice as their wonderful pie Will definitely be back for more
Hailey
Pure comfort homemade food Off Texas 29 in Bertram Gumbo was just like Mom's Hearty & delicious Breaded pork loin was crisp, huge, tender & great flavor Susan, our server, was as nice as their wonderful pie Will definitely be back for more
The Big Texan Steak Ranch
Josh
This was a fun stop and one of the highlights of our trip. The atmosphere is what you would expect...very big and full of tourtist activities (which suited us well since we were tourists). We were able to see two individuals try for the 72oz steak challenge while we were there (both failed) which was fun. The food itself was much better than we were expecting. Two of us had a ribeye, which was cooked perfectly and tasted delicious. Another had a burger, which was also very good. Great service as well on this visit. We sat at one of the tables on the 2nd floor overlooking the lower level...great vantage point to see all of the activity and the challenge stage.
The Burger Joint
Rick
The Sunrise Burger was served on a large fresh bun, with beef, bacon, and PIMENTO CHEESE! Hey; don't knock it until you try it - it was delicious!! Messy, but delicious - don't eat it in your car! My wife couldn't finish her large Bacon Cheeseburger, but she loved every bite!
The fries were cut thin with the skins on - just like I like! They would've been crispier if the grease was a bit hotter, but we came at the end of the lunch rush. (Always hard to keep the grease hot with large quantities of fries in the pot.). The tea was good, although the 'sweet tea' needed more sugar if you are a fiend like us. Hah!
Overall; two thumbs way up!
Hole-in-the-wall cafe
Ben
Best burger I can remember having in a very very long time if you're an average size guy like me you don't need a knife and fork to eat the burger could not put it in my mouth I got a double burger or something bacon jalapenos very good and the pork skins were good too
The Pully Bone
Paul
I had the stuffed French toast this morning. It was very good. The order was ready when promised. I have eaten at The Pulley Bone several times. Breakfast is always good
Elizabeth
If you're in the area, plan to stop here! Hands down the BEST chicken fried steak I've ever had - and I've had quite a few.
Eggs cooked to order and standard fare hashed browns. All good stuff. The biscuits are closer to bread than biscuit, but slather on that gravy and it makes no difference!
Freddy's Cafe
Rich
I wanted to try something new for breakfast on my way home from the dentist. It's tucked away in a commercial park, but not too hard to find. This place caters to the local businesses for breakfast and lunch. I tried the croissant breakfast sandwich and the three meat breakfast taco. They were quick with the order and they make a mean breakfast. The place wasn't crowded, as it seems lots of businesses in the area call in their orders and come pick them up. Next time I'll try this place for lunch.
Texas Tradition
I had the Seafood platter. It was perfect.The squash and tomatoes were great.This is our first visit here. We are from Sa.Texas.The ice tea is great.The crab cakes are a 4 out of 5. We will never eat all of this.My second side was potatoe soup. I asked for that side to go.It will be lunch tomorrow. This little hole in the wall in well worth it. My husband said his was really good too.The staff was great also. Five stars for sure.