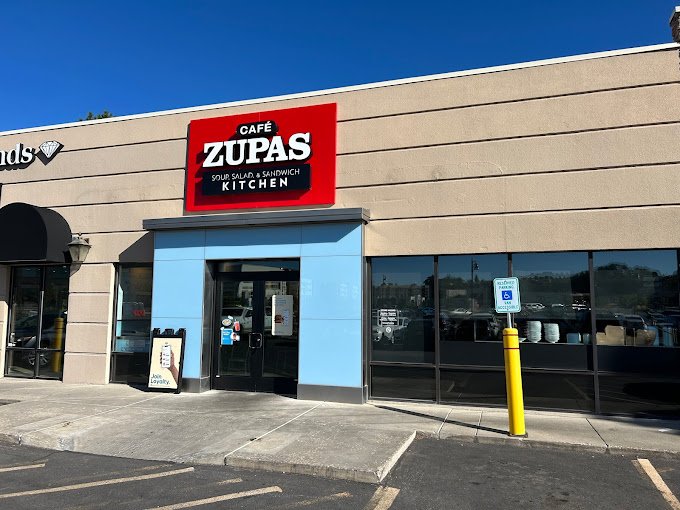 Cafe Zupas 801-377-7687
408 West 2230 N Provo, Utah
Our food - we make it from scratch, right here in our open-source kitchen, using over 200 exceptional ingredients. Every soup is prepared by hand, utilizing signature recipes. Each salad is created with fresh, hand-chopped veggies, and tossed with one of our house-made dressings. All sandwiches are made using our inspired signature spreads and fresh-baked ciabatta bread.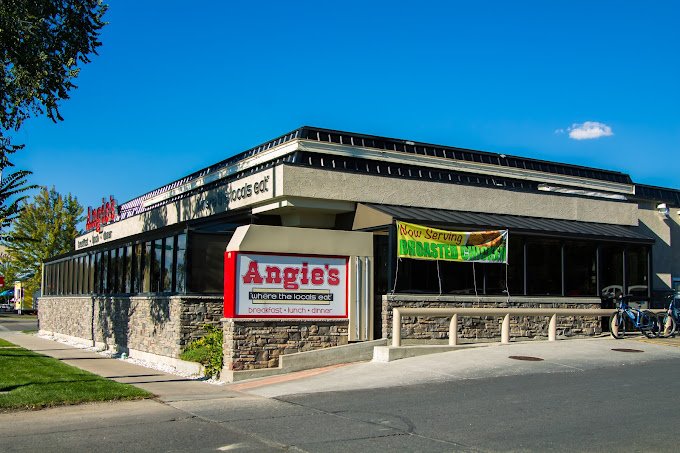 Angie's Diner 435-752-9252
690 Main Street Logan, Atah
Since 1983 Angie's Restaurant has been providing the locals in beautiful downtown Logan with delicious home cooked American favorites. Our commitment is to provide you with fast, friendly service and a good meal for an affordable price. At Angie's Restaurant we serve the classics. Our menu features many diner favorites, from savory omelettes to custom burgers and more. Our full menu is available all day, including all of our breakfast favorites.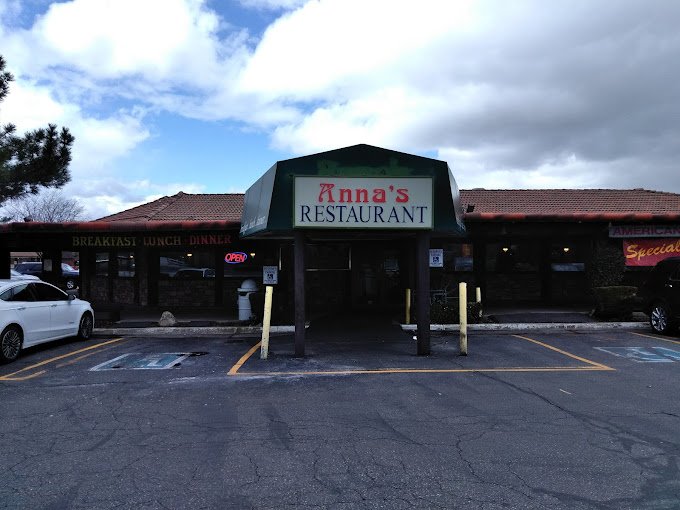 Anna's Restaurant 801-261-5399
4770 900 East St Salt Lake City, Utah
Solid diner fare in an old but kind of pretty strip mall. Seems like the kind of place where everyone knows your name and the regulars have been coming here awhile.
hours are 7am - 4pm 7 days a week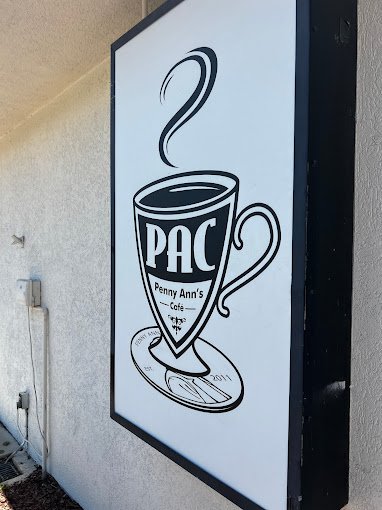 Penny Ann's Cafe 801-797-1334
1810 South Main Street Salt Lake City, Utah
Home of the "Heavenly Hot Cakes" and Winner Best of State Best Breakfast FOUR years in a row! We serve fresh, home-made dishes for breakfast and lunch in a cozy, comfortable, cafe setting. Open 7 days a week serving breakfast and lunch all day. We suggest popular dishes like the Pot of Gold, Breakfast Nachos or the Pork Chile Verde Smothered Burrito. For lunch you can enjoy our famous grilled Reuben made with fresh corned beef, sauerkraut, Swiss cheese and thousand island dressing grilled to perfection on marbled rye bread. Or try one of our delicious melts - tomato bacon or ham and Swiss. Also try our garden salad, Caesar salad, chef salad or buffalo chicken salad. We are all about food, family and friends. hours are 7-2 7 days a week
Cafe Zupas
Healthy. Fast. Casual. Affordable. Delicious. Café Zupas, you have my heart!
This place is one of a kind. They offer great soups, salads and sandwiches along with great portions and prices.
You walk up and order and all your food is ready by the time you pay. The service is fast and met with great big smiles.

Angie's Diner
My first time at Angies. I had 4 bacon, hash browns, 2 eggs over easy and sourdough toast with a glass of milk. My friend ordered the light breakfast, one biscuit and gravy one egg and hash browns. Best breakfast and service I've had in a long time. We had to wait but not too bad maybe 10 min. Worth the wait. They are on top of things.
Anna's Restaurant
Chances are if you know this place, you've been coming to dine here for years-it's like that. Older building tucked away in a corner of Murray with patrons that are on first-name basis with the staff. It's a friendly joint and one that takes a slower pace, which I appreciate.
Penny Ann's Cafe
I ordered The Big Breakfast. Normally when I go to breakfast or brunch, I choose lunch items over breakfast items on the menu, however, just for Penny Ann's I chose the classic breakfast. Their HEAVENLY HOT CAKES are the only kind of pancakes I actually enjoy and love! Something about their recipe is actually so good! I opted for their hot cakes over my usual breakfast burrito. Their hot cakes are light, airy, and buttery!