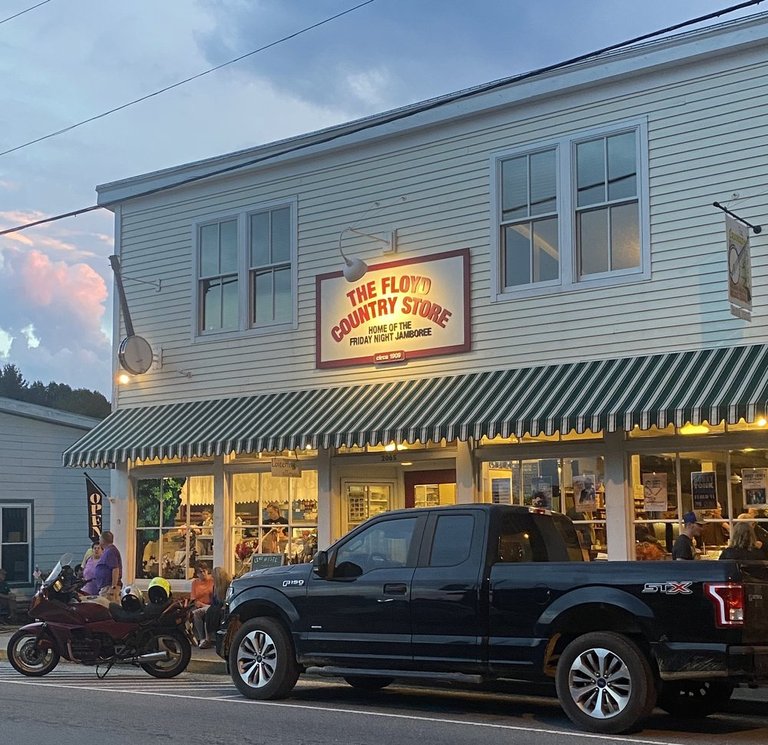 The Floyd Country Store 540-745-4563
206 South Locust Street Floyd, Virginia
Such a great place. You feel like you are stepping back in time the moment you walk in the doors. From the old "penny candy" to the stage full of old time music, you are reminded of simpler times. The cute older men that sit in rocking chairs outside add even more charm to ths precious place!
If going on a Friday or Saturday night, I would guest getting here early. This place gets packed!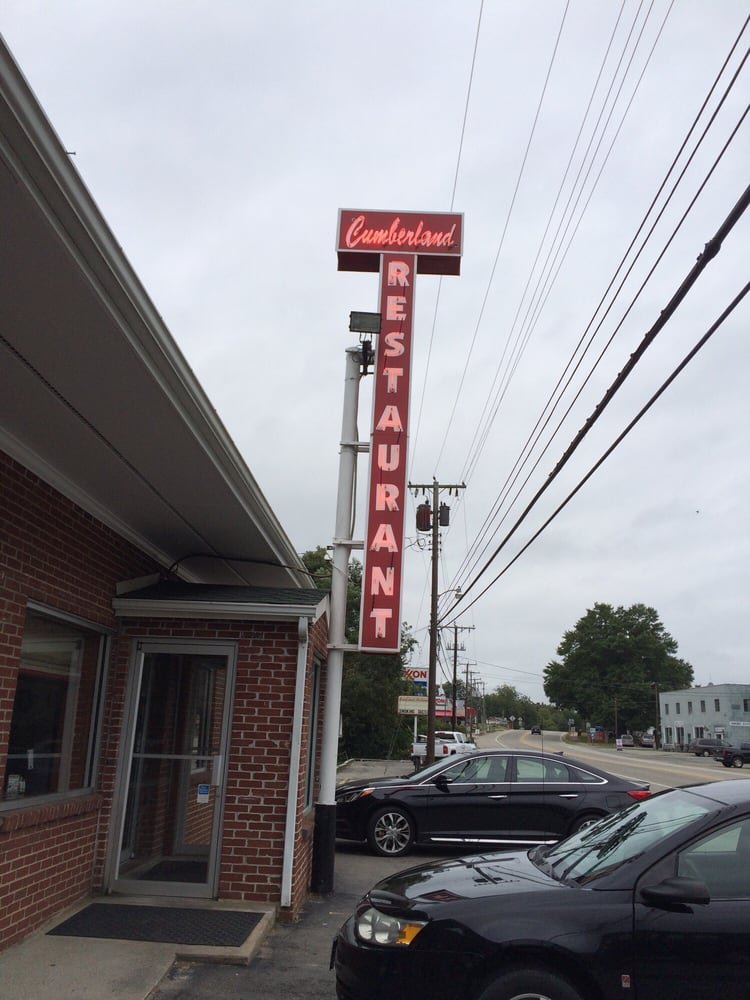 The Cumberland Restaurant 804-492-4646
1465 Anderson Way Cumberland, Virginia
Great country food,comfort food..I enjoy going here esp for breakfast. Prices are great and not inflated like most places you see now since covid!!Parking: Can also park across street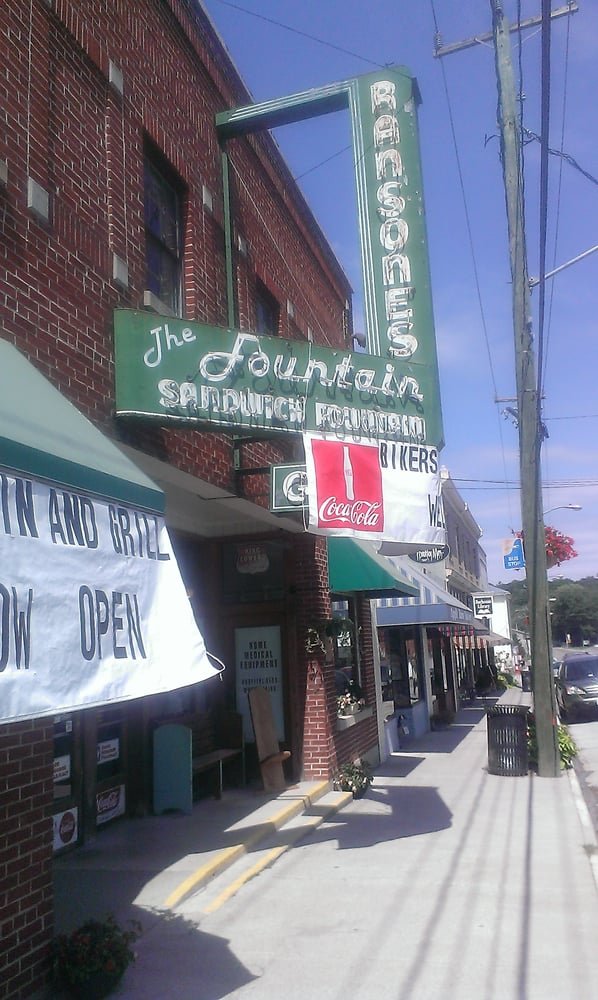 The Fountain and Grill 540-266-8803
19771 Main Street Buchanan, Virginia
Step back in time at this Pharmacy and Fountain and Grille. Come see the antiques, try a burger served on grilled sourdough, have some chili hot dogs, a pizza, or even Breakfast served all day! Top it all off with a Float, Milkshake, Malt, or even a sundae!!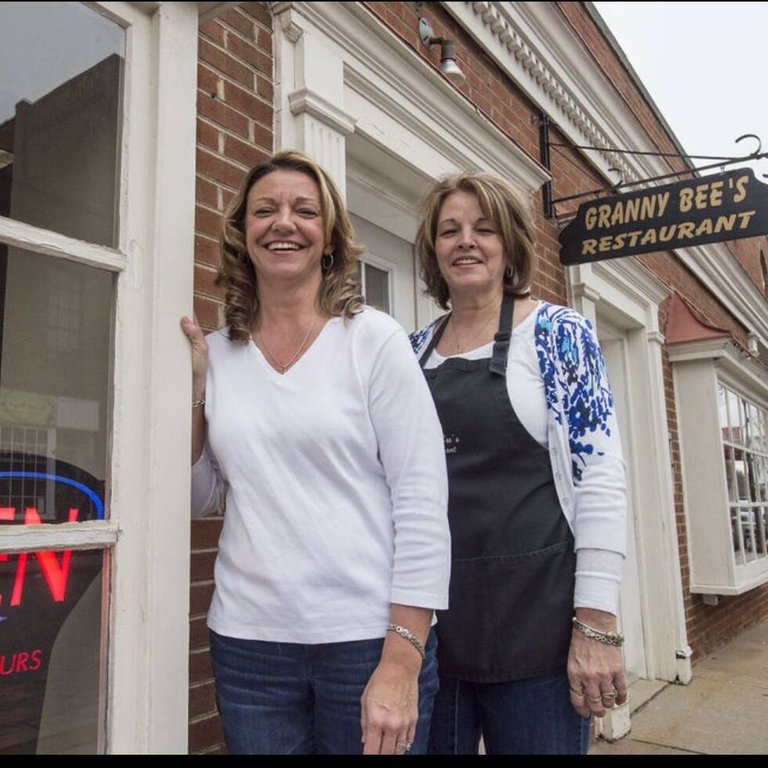 Granny Bee's 434-352-2259
179 Main Street Appomattox, Virginia
Looking for something refreshing today on this beautiful day!!!!Homemade Chicken Salad with grapes and Almonds with Two Vegetables!!!!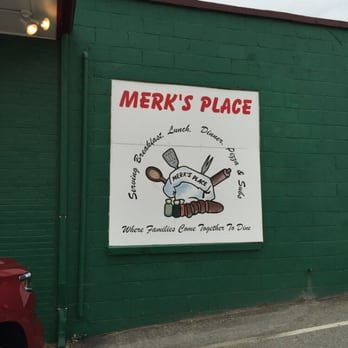 Merk's Place 434-392-4746
2106 West 3rd Street Farmville, Virginia
Today's Lunch Specials: Beef Tips Over Egg Noodles, served with Choice of Veggie, and a Roll! Daily Sub Special - 8" Turkey and Swiss Sub served with fries.
We have Stuffed Pepper Soup today!
Joey's Country Kitchen 276-686-4911
100 South Main Street Rural Retreat, Virginia
Small local joint, full of locals and farmers. Service excellent, place was spotless although like going back in time to the good years in America ! When everyone spoke and made eye contact, the old heavy white ceramic coffee mugs.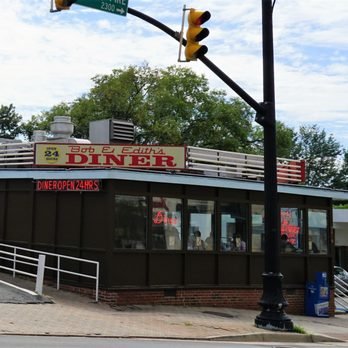 Bob & Edith's Diner 703-920-6103
2310 Columbia Pike Arlington, Virginia
.Bob & Edith's Diner is a dining institution in Arlington, VA. Serving all of the best diner classics in a cozy diner setting, our menu has everything you could possibly want in a diner experience. Our classic diner serves up fresh, cooked-to-order meals in a familiar diner setting. Sit at our counter or a booth and let us feed you with our famous pancakes, patty melts, and more. Open 24 hours a day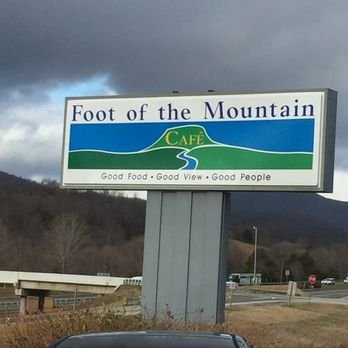 Foot of the Mountain Cafe 540-254-3287
126 Arcadia Road Arcadia, Virginia
"We believe going out to eat should be an experience, not just another meal." For Brian, the creative freedom in the kitchen is a dream come true. Now with a staff of more than 15 employees, in a brick and mortar building, they are excited to see their hard work and sacrifices paying off...
The Floyd Country Store
Orr
Wonderful atmosphere, mostly delicious Southern food & desserts, adorably kitschy candy and tchotchke assortment, welcoming dance floor and company. The macaroni and cheese was gooey and flavorful, the kale quiche was rich and interesting, the pickles were crisp and enormous, etc. Some dishes were not spectacular, but we were impressed overall. The pecan pie was decadent, as we the other bars and cookies we sampled. Visiting the Country Store gives one a nice opportunity to step away from contemporary activities and to enjoy a simpler, yet nonetheless captivating dance party
Merk's Place
Great food, friendly and caring service. I definitely recommend it especially for lunch. The sandwiches are delicious especially the BLTs and Burgers. If you're looking for a quiet, calm place to enjoy a good meal check Merk's out.
Great place with great food.
Good service.
Nice quaint restaurant
Great local food.






The Cumberland Restaurant
Marie
This was our first time here. We have passed by so many times without seeing. Very glad we saw it and stopped Wednesday. Food was so good. We got from a burger to fish to beef liver. Excellent!!! Our plans next time by, We will stop. All 3 of us were very satisfied!! Atmosphere is great!!Food: 5/5
Rey
Really love the feel of the restaurant, somewhat feels like I'm stepping back in time. Food is always great!
Abel
Awesome place. Good people, excellent food,(they got my eggs right), and awesome service. Definitley will be coming back again for catfish on Friday evenings!
Granny Bee's
Tim
Granny Bee's is a fantastic restaurant, where the locals eat. You can't beat the customer service, they are happy always have a smile for you. The portions are great and full of flavor. If your child orders pancakes, get just one to start "they are the size of a dinner plate. Would highly recommend finding this place and eating there.
Susan
My spouse had the pulled pork special and I had the fried flounder. Portion sizes were good, service was quick & friendly and price was reasonable. This is a small town restaurant, a little dated but clean and you get what you pay for. We stop by whenever we are passing through and never had a bad experience. I had not tried their rice pudding until today but will definitely be ordering it again.
Buchanan Fountain amd Grill
Candace
Step back in time at this Pharmacy and Fountain and Grille. Come see the antiques, try a burger served on grilled sourdough, have some chili hot dogs, a pizza, or even Breakfast served all day! Top it all off with a Float, Milkshake, Malt, or even a sundae!!
Joey's Counrty Kitchen
Bill
The food was great. Two orders of the country fried steak (excellent), an order of pork tenderloin (very good), and a Donnie breakfast special which comes with some steak (well flavored). The best sides were the mashed potatoes (we think homemade!) and macaroni salad, though the green beans may have just been canned. We finished things off with slices of apple pie and pecan pie which were quite tasty as well. All in all, the meal for a family of four was $50 and worth it! We would definitely return if we drove through Rural Retreat in the future.
Bob and Edith's Diner
Se C
I came here on a Friday afternoon after a long and busy day for an early dinner / late lunch. It was my first time visiting but I've always wanted to stop by. The diner is very old fashioned and is cozy. There are classic diner style stables and benches.
The workers here were all on top of their job. I ordered the steak omelet with hash browns and asked for crispy. It was a really good omelet and hash brown combo with some ketchup and Tabasco sauce. At the end, my friend and I shared a Boston cream pie. It was decadent, but not overwhelming. The service was great and the price was very good!
Foot of The Mountain Cafe
Troy
We met some friends there on a Friday evening. The place was busy! THey have a decent size parking lot along with indoor and outdoor seating.
They have a menu with a lot of variety. The food was good and very reasonably priced.
Just as an FYI- The large or full size salads are HUGE! Seriously, it was enough to share with 4 people.
If you are passing by here, it is a good place to stop and it isnt a fast food chain.