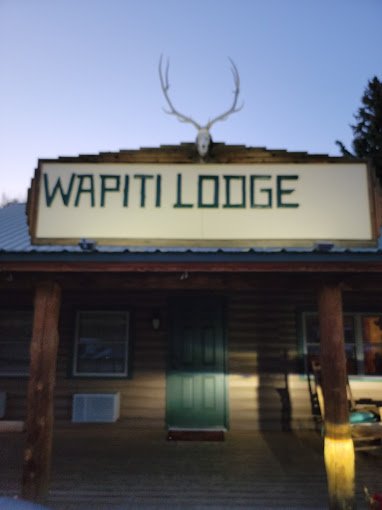 The Wapiti Lodge 307-587-2420
3189 North Fork Highway Cody, Wyoming
Between Yellowstone National Park and Cody, the most idyllic guesthouse and cabin can be rented. Riverfront guest suites have a 2 bedroom house and cabin in a tranquil environment, A small cafe is also located on the property. Ideal for visits to Yellowstone National Park, our lodgings bring you closer to nature.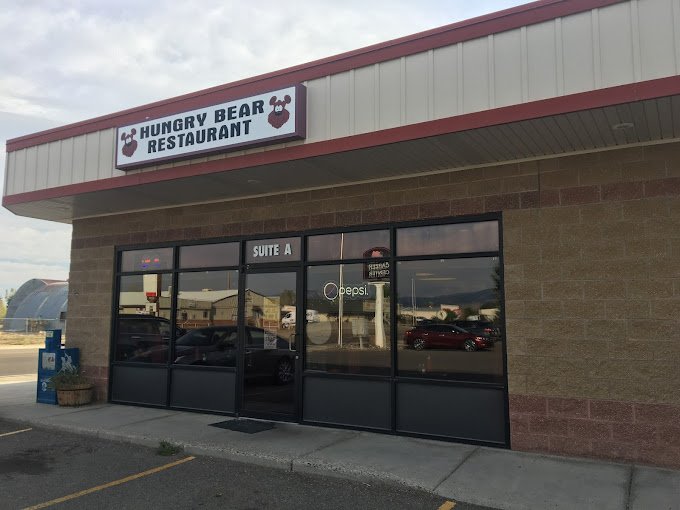 Hungry Bear Restaurant 307-587-2323
2706 Big Horn Ave. Cody Wyoming
Around here, we believe in two main things: family and really, really good food. Every day, we're cooking up your favorite dishes right under our own roof. Think homemade pizzas, juicy burgers, yummy pasta, and breakfast omelets made just how you like them. We think our customers deserve the best, which is why we choose fresh ingredients and work hard to offer great customer service and fair prices. So, welcome to Hungry Bear Restaurant -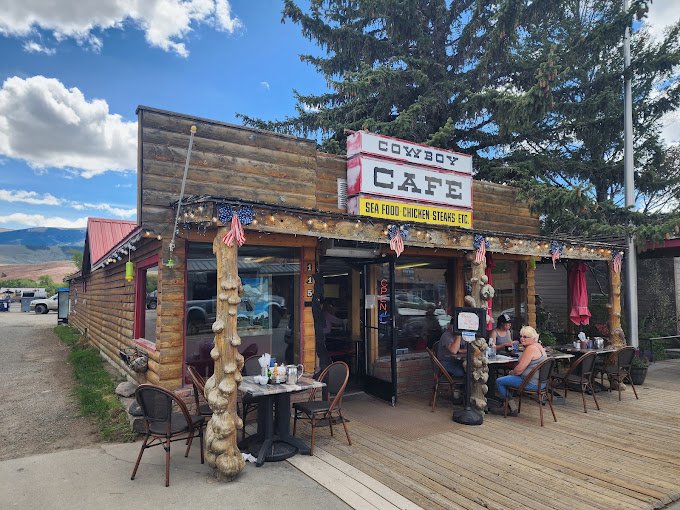 The Cowboy Cafe 307-455-2595
115 East Ramshorn Dubois, Wyoming
Great place for breakfast- fill up fast as soon as doors open. I had them make egg, bacon biscuit.
Best I've ever had. 3 pieces of thick sliced bacon and two eggs! Biscuit was obviously homemade. Went back the next am for takeout since I didn't have time to sit and wait.
Server was very friendly. My takeout biscuit even came with a side of excellent hashbrowns - (not greasy at all).
I heard from others that dinner their is excellent also.
Be aware- closed on Wednesday- but this is common in town as there are only so many people to act as servers in town.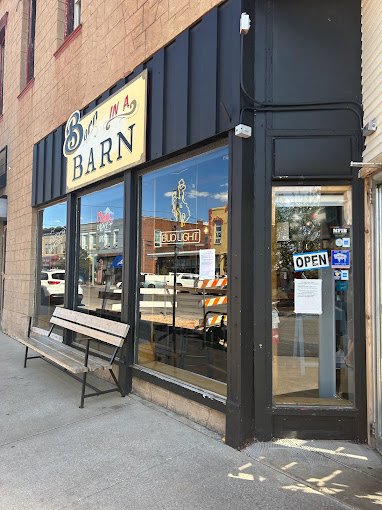 Born In A Barn Restaurant 307-460-3604
100 East Invision Ave. Laramie, Wyoming
Phenomenal wings, amazing burgers and even Guy Fieri recommends!! Great place to chill and eat great food and be around nice people.... A gem in Laramie!